Xiaomi reveals DeepExposure AI algorithm to restore details and colors in poorly exposed photos
by Simran Singh ago0
In the past few months, Xiaomi has improved the camera on its smartphones to a considerable extent. The company's devices launched this year have garnered excellent ratings from DxOmark. The latest device to acquire this kind of rating is Xiaomi Mi Mix 3 which carries 12 megapixels +12 megapixel primary camera on the rear side while a 24 megapixel + 2-megapixel sensors sit on the front side. Now, Xiaomi has posted its new algorithm DeepExposure AI which helps to restore poorly exposed photos.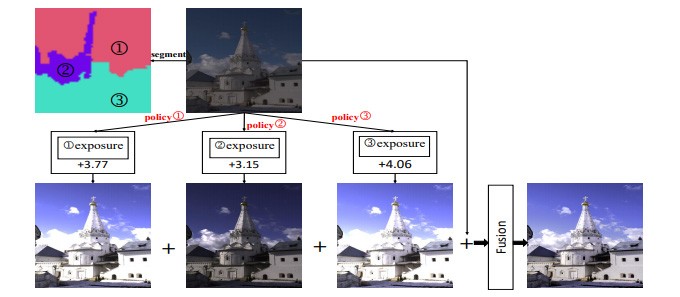 Most of the mobile cameras have the problem of poorly exposing photos if the light is brighter or if it is too dark. Hardly, except few manufacturers, no one has got any success of eliminating the poorly exposed photos. Today, Xiaomi has introduced DeepExposure AI algorithm which will help balance your photos with accurate lights and details.
Xioami has employed AI to fix this issue to over or underexposed photos. Xiaomi's DeepExposure balance the exposure by dividing the photo into subfragments and then the exposure value of each fragment is adjusted separately. Finally, different parts are merged to form the final image. You can have a look at the overall process in the image below.
"The accurate exposure is the key of capturing high-quality photos in computational photography, especially for mobile phones that are limited by sizes of camera modules," the researchers wrote. "Inspired by luminosity masks usually applied by professional photographers, in this paper, we develop a novel algorithm for learning local exposures with deep reinforcement adversarial learning."
The new algorithm divides the whole process into image segmentation and "action-generation" stage. After segmentation, the second part starts with input low-resolution, sub-images, and direct fusion of the image takes place. All the photos are processed with each's local and global exposures.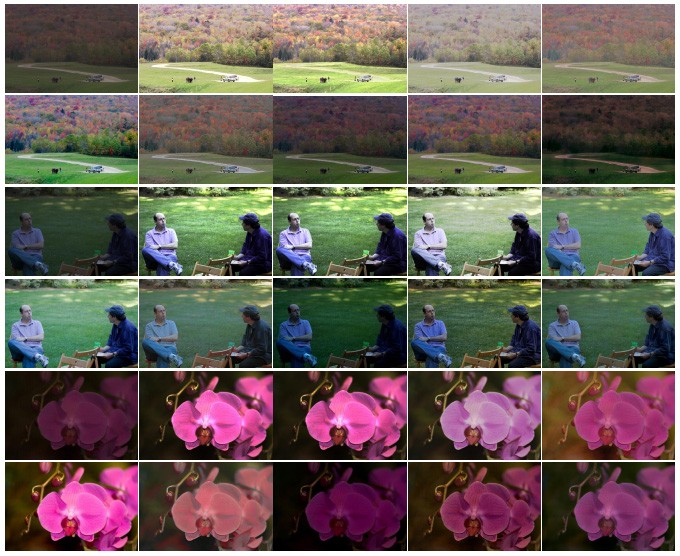 The new algorithm is created in Google's TensorFlow framework on a Nvidia P40 Tesla GPU. Xiaomi team used the images from the MIT-Adobe FiveK dataset.
Xiaomi's new DeepEposure AI algorithm outpaced all other algorithms present in the market.
Now, we hope this new algorithm will help Xiaomi devices to outperform other methods in terms of camera performance.
(Via)