Smartisan official website displays all the smartphones as "out of stock"
by Simran Singh ago0
Don't know whether Smartisan smartphones are selling like hot cakes or there is some sort of production struggle. Whatever the reason, the Smartisan official website is now showing all their smartphones as currently unavailable for purchase.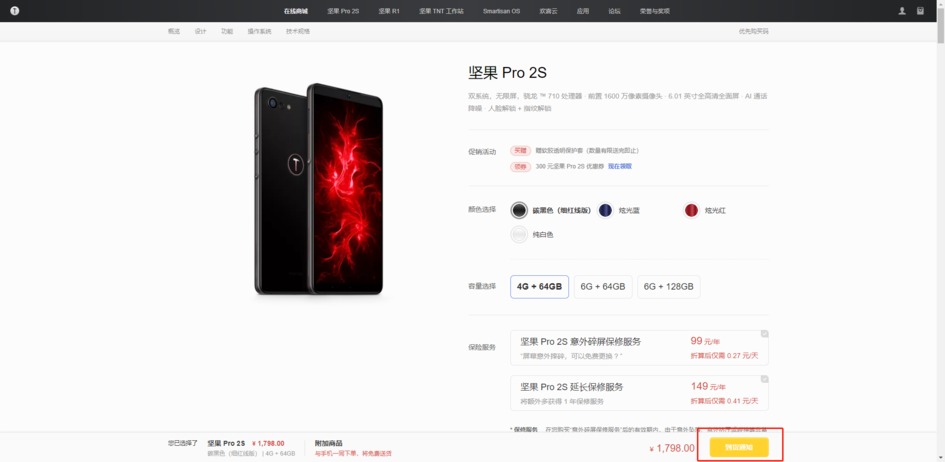 To make it worse, on the mobile phone sales page of the hammer official website, the nut Pro 2 mobile phone has been removed with no prior notice. And the remaining four mobile phones: the Nut Pro 2S, the Nut Pro 2 special edition, the Nut R1 and the Nut 3 all display the "arrival notice". In a nutshell, you won't be able to take home a Smartisan mobile from their official site as of now. Perhaps, we don't know how long it'd stay as such.
It's found that, in addition to the official website of Hammer Technology, Smartisan mobile is experiencing supply shortage in  Jingdong, Tmall, and Suning e-commerce platforms too. So, it's more likely that the supply channel of Hammer Technology indeed is going through some problems.
Read More: Smartisan announces humidifiers, tripod, Level 8 suitcases, and smart speaker
Till now, there is no response from Smartisan officials regarding the sudden anomaly. Let's hope they'd acknowledge the issue soon. Well, for those who're looking to purchase a smartphone all we've to say is wait until the stocks are back to normal.
(Via)