Xiaomi Smartmi Electric Heater launched on crowdfunding for 299 yuan ($43)
December is usually a very cold month and it is not unusual to see companies releasing products that serve the need of staying warm during the cold weather. Xiaomi's ecological chain company Smartmi has just launched a new electric heater on crowdfunding which cot 349 yuan. However, the Smartmi Electric Heater ill sell for just 299 yuan ($43) during the crowdfunding period.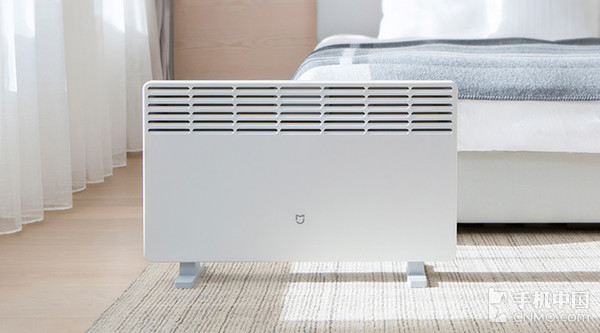 The product is manufactured by Smartmi technology and is tipped to be capable of heating up the air inside the house such that the density becomes different from that of cold air. This difference in density creates a convection effect and thus, stimulates the circulation of the air in order to heat up the home. Compared with the traditional radiation-based electric heater, this new product has the advantages of rapid heating and low drying, and the user feels more comfortable when using it. In addition, the gadget also supports a more precise temperature regulation and also has a constant temperature function. This function will come in handy to enable heat to reach areas with insufficient heating. Obviously, this function is extremely user-friendly in areas with insufficient heating, and it is also very helpful for reducing power consumption.
In addition, the device comes with built-in WiFi module which means users can control the gadget through the MIJIA App or XiaoAI smart assistant. Thus, you can remotely switch it on while at work so as to heat up the home before you get there. This will also afford users the opportunity to stay in bed and control the electric heater without having to step down. The app can also be used to adjust the heating temperature and set other features like child lock etc. It is worth mentioning that the Smartmi electric heater has made a more comprehensive design in terms of safety of use, which is very warm.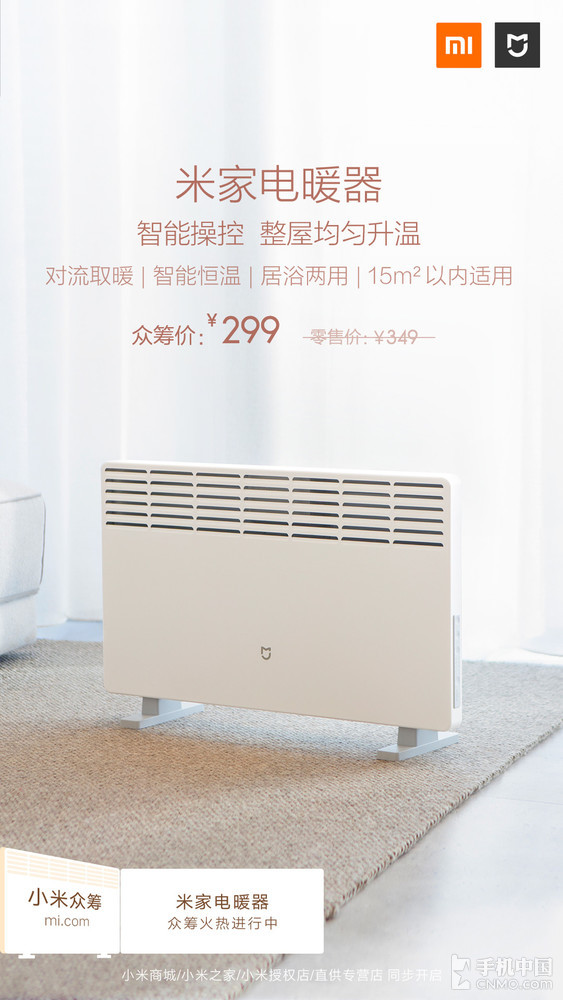 Read Also: Xiaomi Smartmi Electric Heater Smart version sold out with massive 3385% crowdfunding rate
At present, the Xiaomi Smartmi Electric Heater is being crowdfunded for 299 yuan ($43) via the online channels as well as offline Mi Home stores and other Xiaomi authorised stores.