Xiaomi launches the LoFree Gift Set Special New Year Edition for 1,999 yuan ($290) on Youpin
It is possible you haven't heard of the company LoFree but its popularity spans different regions and the company has a solid reputation for manufacturing its products with simple and elegant designs. The company claims it is pushing boundaries in product design and that has earned it several Red Dot and iF design awards as proof. Xiaomi has now listed a special New Year edition of the LooFree gift set on its website.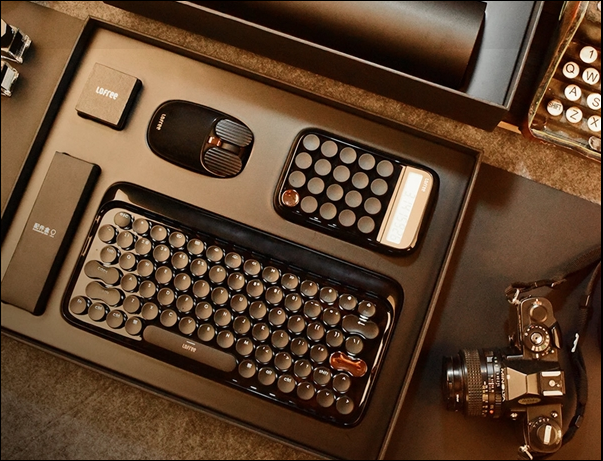 One sterling quality of the LoFree products is their groundbreaking retro & elegant design which elicits nostalgic. The gift set contains eight different products such as the Dot Bluetooth mechanical keyboard, Maus mouse, Poison Bluetooth speaker, Candly ambient lamp, Digit calculator, C.Medal commemorative keycap, and Black tote bag.
All the products stand out due to the sleek retro design they adopt. For instance, the Poison Bluetooth speaker is a groundbreaking wireless, radio speaker whose design is inspired by the 1950s radio sets. Despite the retro aesthetics, it comes with several modern features. The Dot Mechanical keyboard is also inspired by the typewriter keyboard with a streamlined shape, LED backlight and a big 4000mAh built-in battery. Furthermore, the Digit Calculator also blends the retro-style keyboard design with several modern features. Inside the gift set is also a 2W Candly ambient lamp with support for 1%-100% brightness adjustment, and a built-in 2200mAh battery. The retro candlelight sways and records the warmth of time. The Maus mouse is also neatly tucked inside the gift box, a Bluetooth mouse that supports both Windows and Mac.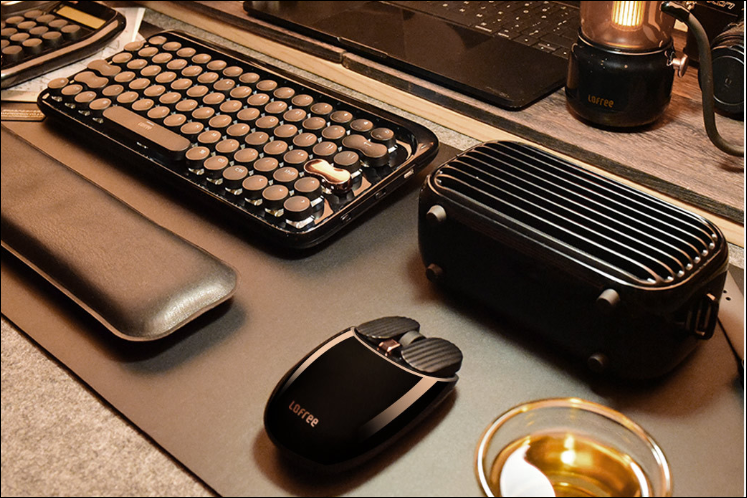 Read Also: Giveaway – Get Honor View 20 At Half Price
The products are encased in a box and they all adopt a touch of gold colour which gives it some elegance. The gift set is available to buy in China for 1,999 yuan (~$290) on Xiaomi Youpin. It won't be surprising if this retro-styled product is a popular one, after all, Elvis Presley still has thousands of loyal followers in Asia to date.