In 2017 80 percent of Chinese households owned a smartphone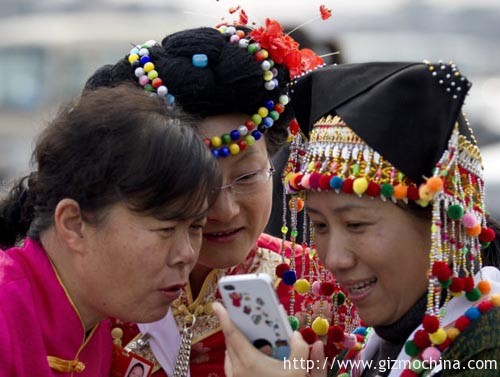 According to reports from research conducted by Research2guidance, it is estimated that by the year 2017, smartphones, could see addressable market reach 80% of its households in China.
But the Research2guidance confirmed that mid-end smartphone still dominate in those markets, among more than 1 billion subscribers, the largest market is still held by mid-end smartphone users. A spate of low-end smartphones from the likes of ZTE, Huawei and Samsung mean that they're increasingly within the average person's grasp.
According to a recent report from Sina Tech, China's Ministry of Industry and Information Technology said that, over the last three months, smartphones have accounted for 56.9 percent of the phones shipped to retailers in the country.
According to research2guidance, 80% of China's population will be middle-class (which They Consider to be households earning an annual income Between $ 8.500 and $ 60.000, and that 'usually spend a third of income on discretionary spending) by 2017. Not a bad place to be right now when you're a smartphone vendor.
China's strong economic expansion, but slow population growth saw GDP per capita grow on average 9.2% between 1990 and 2010, growth which caused significant increases in disposable income.
Smartphones now account for 59% of China's mobile phone marketshare, with the vast majority of those being Android phones. According to MIIT, 822 new smartphone models hit the Chinese market in the past six months. Of those, a whopping 801 (more than 97%) were Android-based.
China has over 520-million internet users — and a third of them go online using their cellphones. Add in that burgeoning middle class, along with falling data rates and you can see that the 159.3-million 3G subscribers China currently lays claim to could be about to explode.
China has a buoyant middle class, which lags behind USA households in terms of absolute disposable income, but whose eagerness to consume has made China the world's third largest consumer market behind Japan and USA. Hmmm the sound is good, right?