Eedoo CT510 the new Microsoft XBox 360 knock-off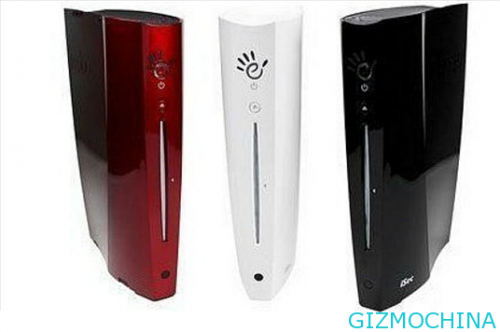 Eedoo, a Chinese company backed by Lenovo is preparing to launch of the game console with the code name CT510. Those Game console is equipped with a sensor that is similar to Kinect on Xbox 360.

Instead of cloning the products, this console will offer with expensive prices, Eedoo CT510 that actually sold more expensive than Xbox 360. These game consoles are offered at $ 600 price tag, $ 399 more expensive than the Xbox 360 price Kinect bundle.
Eedoo CT510 comes with a 250GB or 320GB hard drive, 3D GPU and 1.8 GHz dual-core processor and 8 pre-installed games like a sport and martial art "city-wide dancing". In addition to gaming, the console can also be used for playback of HD movies, karaoke and motion-driven exercise appa.
Eedoo CT510 is scheduled to go on sale next week. There are currently no related information about Microsoft's reaction to the presence of this device that was clearly look like Microsoft Xbox 360.