Apple iPhone 5 ruled in Chinese market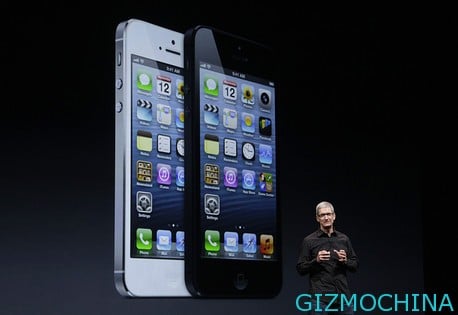 CNBC today published an article that, over the years, Apple has been trying to rule the smartphone market, the company launched the latest iPhone may help achieve this goal. The breakthrough point seems to be that cooperation, which is to be reached with China Mobile, the largest mobile service provider in China. Apple has been trying its period entered into an agreement to sell the iPhone, but because the technology is not compatible with the delay in cooperation to achieve.

iPhone 5 has been able to support China Mobile's selection of the band for its domestic 3G network, will the two sides signed an agreement in early 2013, the earliest to pave the way – analysts this cooperation will enable iPhone sales in China to double.
According to HSBC, China Mobile is able to convince its high-end users (about 4% of its 683 million users) to switch to the iPhone 5, which will Apple increase smartphone sales of 27.3 million units. The Bank estimates that about 22 million iPhone users in China.
HSBC regional telecom industry, research director Tucker Grinnan on Thursday said in an interview, "This will significantly increase" means that Apple's sales in China, he added that this collaboration will be a "game changer for Apple persons"
Apple currently has a 10% share of the smartphone market, in second position there are Samsung Electronic with 19% market share. Introduction of competing products due to local Chinese companies such as ZTE and Lenovo, Apple in recent months has loss of a large number of share.
"Gude Lian said that Apple is expected to be more aggressive in the global launch of the iPhone 5, he thinks this phone so far Apple's most extensive range of new products to promote."
Grinnan said: "They discussed the contract at the end of this year for 100 operators, covering 240 countries. Wider range of products to promote, does not belong to the scope of the first episode of the past, such as Hong Kong and other countries and regions, but this time they among them. Therefore, it seems that Apple will greatly expand its resolve user base, China Mobile should be in the next one or two years to become one of the top clients of the company. "
Compatibility Wedbush Securities analyst Scott Sutherland pointed out that the new iPhone has some features to attract Chinese consumers.
Scott said "The iPhone 5 brings us a lot of new features: Chinese integration, social networking sites, Siri will support Chinese, again stressed that they attach great importance to the software features of the mobile phone."
IDC analyst Melissa Chau despite the increase in China Mobile as a carrier partner in China will Apple's performance in China have a huge impact, but the development of the company may be more limited.
She said that the existing Apple users may switch to the iPhone 5, but the company will be difficult to attract new customers.
Melissa said: "If we are talking about is a new user, I think the situation may be a bit different, because for new users, a lot of this market is actually in the low-price segment, if this product into the Chinese market, the price is not less than the iPhone 4s or iPhone 4, consider this aspect, Apple will be hard to break into this market segment. "