Alibaba claims Google forced Acer not to use Aliyun OS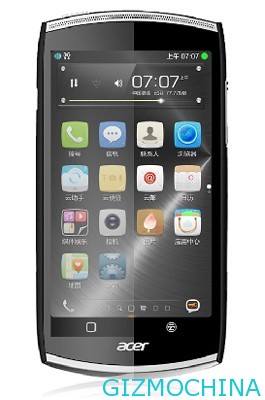 Alibaba is known as one of the giant companies based in China. The company also has several business units, from search engines, e-commerce or mobile OS. No wonder so many people are saying that Alibaba is a Chinese version of Google.
Google seems to feel disturbed by the development of Alibaba. In a recent statement, Alibaba said that Google has forced Acer to not use Aliyun OS which mobile OS developed by Alibaba.

According to Alibaba, all related to Acer plans to launch Acer CloudMobile with Aliyun OS for the Chinese market. Yet according to plan, on September, Acer will conduct a press conference launching a smartphone based on Aliyun. And, according to Dow Jones, the plan had to be canceled.
"Our partners obtained records from Google that if the product they are using Aliyun OS, then Google will remove Android-related collaboration and licensing of technology with our partner," said a spokesman for Alibaba to CNet.
And, Alibaba also said that they understand Acer's decision to delay the introduction of smartphones Aliyun press conference. Meanwhile, Google still has not provided information related to the claims of Alibaba.