Turn your Android phone camera as a webcam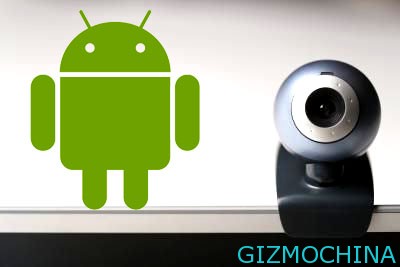 Nowaday, laptops are already equipped with a webcam for video chatting. However, the resulting image resolution cameras are not very good, because the cameras are commonly used in laptops and monitors are only 1.3 megapixel or 2 megapixel camera.
If you have an Android phone with camera, you can use the primary camera located on the back of the phone. Using Android camera phone, you can get a higher quality video images.

To utilize the rear camera, you need each application installed on the Android phone and computer. Here are the three options that you can use the application.
IP Webcam
You can download this application for free. You can use IP Camera for wireless camera or you can use it as a webcam for video chatting on Skype or a similar service. Moreover, the streaming video using these applications can also be seen using VLC Player.
SmartCam
SmartCam can be run on Android phones which running Frozen Yogurt 2.2 or above. In addition, this application can also be run through the different types of networks, both WiFi or Bluetooth network. Another advantage, the application can be run on Windows and Linux-based computers.
DroidCam
Just same as a SmartCam, this application can be used for both Windows and Linux platforms. The developer provides two versions, the paid version and free version. Unfortunately, the free version only offers for a limited time, that will be automatically reset the camera every 10 minutes.