Benchmark test: iPhone 5 takes Galaxy S III and Google Nexus 7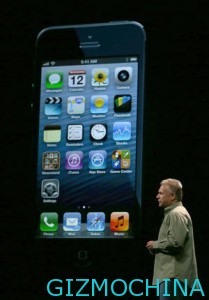 Apple promises that iPhone 5 offers a good specifications. Even the Apple claimed that the new iPhone 5 smartphones is the best smartphone ever. How about the iPhone 5 performance compared to other smartphones?

In a benchmark test using Geekbench, iPhone 5 reached a score of 1601. The result was better to double the iPhone 4S. The 9to5 Mac claims that before the iPhone will never exceed the number 800 on Geekbench benchmark test.

And, if the test results do show the original performance of the iPhone 5, the latest mobile phone is beat the score achieved by the Samsung Galaxy S III (1560) and Google Nexus 7 (1590). But in the same tests, the Samsung Galaxy S III with Android Jelly Bean recorded the score 1781.
Furthermore, the test can be confirmed that the iPhone 5 uses a 1GHz ARMv7 processor with 1GB of RAM. Meanwhile, Google's Nexus 7 is known as a tablet uses an Nvidia Tegra 3 quad-core chipset. While Samsung Galaxy S III powered by quad-core Exynos 4412 processor by Samsung.