The picture of new Lenovo P770 smartphone similar with Lenovo K860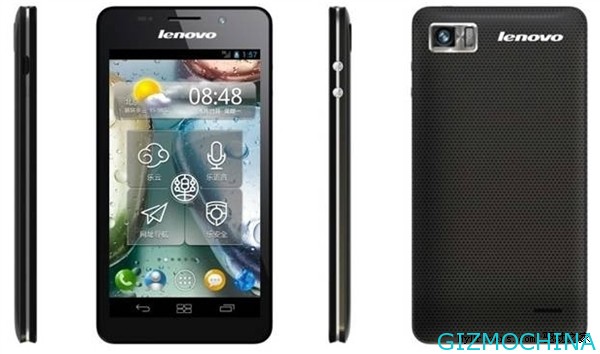 Today we've ever release a new rumors about Lenovo P770 smartphone without a detailed picture, and now we have a picture of those phone.

Lenovo put more energy into the smartphone device. After following Lenovo K860, it's also a dual-core phone exposure. The phone, codenamed P770, which will be equipped with a 4.5-inch touch screen, a resolution of 960 × 540 pixels, equipped with a MT6577 chipset running on 1.2GHz dual core processor, built-in 1GB of RAM and a 8 megapixel camera.
In addition, this phone has very similar to its appearance and K860, but the P770 smartphone powered by 3300mAh capacity battery (this battery capacity is same with Motorola Razr MAXX), the Lenovo P770 running Android 4.1.1 operating system.
The sources claimed that Lenovo will be released this phone at the end of November and its price is not more than 1299 yuan.