Huawei Ascend W1 re-appears with varian Cyan-Black and White color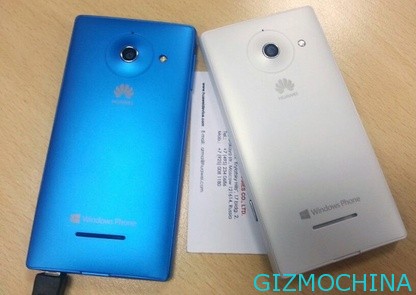 After the previous pictures have emerged and circulated widely in the Net, this time returning phone Huawei Ascend W1 appeared through a couple picture.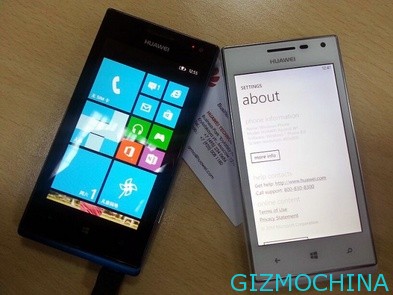 In the second photo it appears that Huawei Windows Phone 8 smartphone has two colors. The first is black color for front facing area and cyan for rear facing area, and the second is white color for front and rear facing body. It's look like a Lumia smartphone right? Yes, it's very similar.
Huawei Ascend W1 reportedly will have a 4 inch screen with WVGA resolution for the front facing camera. Then on the inside, there will be dual-core processor running at 1.2 GHz clock-speed, accompanied by 512MB of RAM and 4GB of internal memory.
In addition, there will has a 5 megapixel rear facing camera and VGA secondary front facing camera. All of these features will be powered by 2000mAh battery capacity. It seems this phone will be appear on CES 2013.