Teclast P98, yet another 9.7 inch tablet with AllWinner A31 and Retina Display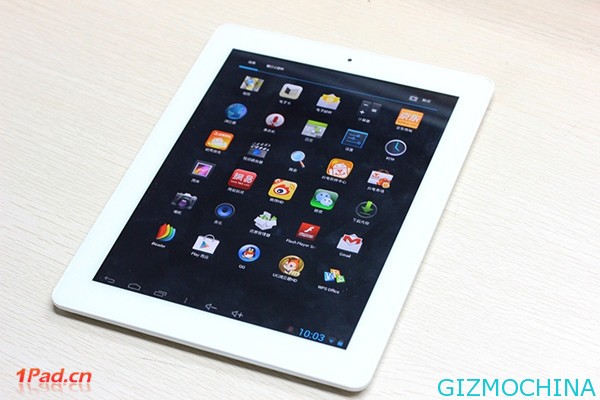 While we know the Apple iPad has to be the first tablet device which packs with Retina display, and another domestic manufacturer is trying to compete in Retina display market, the one of domestic tablet manufacturer is Teclast P98 Android tablet.

Teclast P98 to make a commitment to offers the consumers with more choice in tablet arena, since this tablet powered by AllWinner A31 chipset and Rockchip RK3188 quad-core tablet will soon come to the market and becoming more popular.
The website reported there is another tablet which powered by AllWinner A31quad-core processor that is Teclast P88, and the P98 quad-core tablet (is carrying RK3188 processor), The Teclast P98 quad-core is also packs with retina screen display with 9.7-inch size and also packs with front facing camera and rear facing camera on it.
Here are the picture of those tablet device:
Accompanied by AllWinner A31 and Rockchip RK3188 arrival of surging domestic tablet industry, the domestic tablet manufacturers scrambling to launch a tablet equipped with two quad-core chip.
And we have to wait another domestic tablet to come is Oanda which will be lauich their new tablet line which powered by those chipset on the market, let's wait.