HTC Butterfly loses "J" for Chinesse market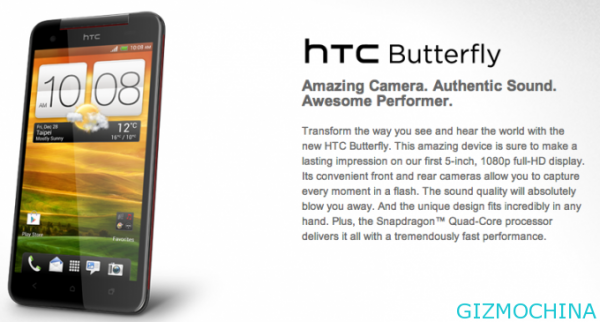 After we all know about the availability of HTC J Bytterfly Android smartphone, those phone is also available in other country for different name. For Verizon Network, HTC is change the name to HTC Droid DNA. For a while now, what we appear to have is the same phone, with a slightly different name heading for other markets.

For Chinesse market, HTC is preparing the name is HTC Butterfly "without J". From the source we have information about HTC Butterfly is slated for release in China, and that there is no information relating to availability in other markets at this time.
According to the source, the HTC Butterfly is diferent with the HTC "J" Butterfly, since the Butterfly for Chinesse market not equipped eith LTE network. The other difference that stands out is the expandable storage. The Butterfly carries the same 16GB of on board storage as the DNA, but is expandable by way of microSD cards. It still runs Android 4.1 Jelly Bean and Sense 4+ out of the box, and houses the same 2020mAh battery. Oh, and of course, that 5-inch, 1080p display.