What is IGZO screen technology?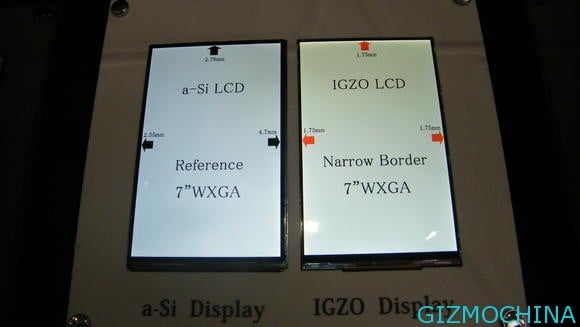 After we heard the LCD display technology, LED screen, IPS screen, Retina Display now we hear the IGZO display technology, what is it?

IGZO (Indium Gallium Zinc Oxide) promising performance that captivated the touch screen, where the image quality will be higher than normal LCD, but has a low power consumption OLED screen approach but with lower cost and thicker thickness only 25% of the OLED . The first device is a smartphone that use Sharp Aquos Phone SH-02E Zeta.
IGZO is developed by Sharp, this screen technology is a promising technology and represents a breakthrough for the screen with efficient energy consumption. But the Sharp as the one of Japanese electronic manufacturer is currently experiencing financial difficulties and need help. Fortunately, Qualcomm will invest 61 million dollars to Sharp, gain share of 2.6 percent.
If IGZO has a good progress, Qualcomm will provide additional funding to the same value, so that their share of over 5 percent. Total funds worth 120 million dollars more this approach the total loss suffered by Sharp when their joint venture with Sony did not develop and break up in the middle of the road.