The Scalpers at iPad Mini launch in Beijing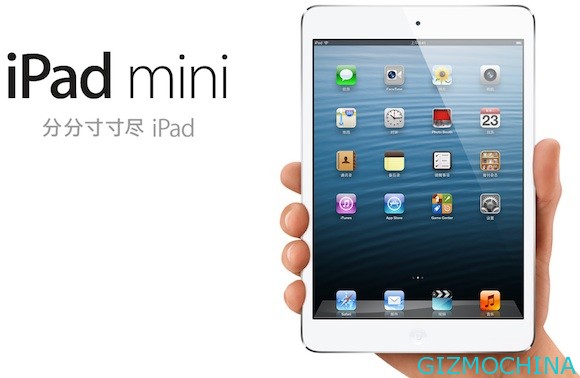 The iPad Mini has been released in Chinese market. But unlike previous releases of Apple products, The new 7-inch Apple tablet is apparently not flooded by enthusiasts. Amid a lack of demand, the scalpers is trying to buy iPad Mini in China.

Apple asks potential buyers of iPad mini in China to participate in an online lottery one day prior to purchasing an iPad Mini wifi version in seven Apple's retail stores in China. Those selected also limited only to buy two units of iPad Mini and must bring photo identification. Apple's effort is used to avoid cases such as sales of the iPhone 4S between broker resulting commotion.
At the launch iPad Mini in China, look no crowd at Sanlitun Apple store, but there are a bunch of scalpers seen standing some distance from the entrance to the store to buy the iPad Mini from the Apple store.
Before iPad Mini sales ongoing open, prospective buyers has been chat with the brokers to discuss how to buy iPad Mini and doing few mechanisms with scalpers. It is not known for sure how the scalpers collect the prospective buyers.
Analysts disagree about the level of sales of the iPad Mini in China. The Apple iPad Mini which sold with starting price of 2498 yuan ($401 USD) Mark Newman from Sanford Bernstein is predicted that iPad Mini will not tobe a hot product since the specifications are not as good as the original iPad was released earlier. While David Wolf of Wolf Group Asia predict that the Chinese consumer will attract many Chinese consumers who want a device that is more portable than regular Apple's iPad tablet whic has 9,7 inches screen size.
According firm Analysys International, Apple currently holds the tablet PC market in China with a share of 71.4%, while Samsung came in second with just grabbed 3,5% market share. But once dominance is predicted by analysts to fall given the competition in the tablet market will be more strength in the future.