HTC preparing dozen new smartphones for 2013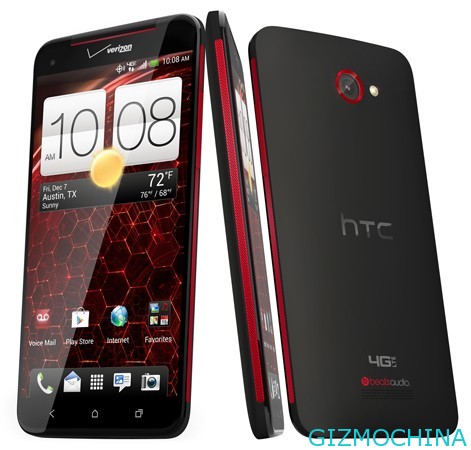 In the HTC flagship product, HTC has been unveiled their new HTC Butterfly (X920e) smartphone, but now we have information that telling about the new smartphone preparing by HTC.

While for now we heard about the new HTC smartphone which has code-named HTC M7 smartphone that will be launched soon, this phone is also equipped with a quad-core processor. Today, the news from foreign media has exposed a HTC internal information.
The data contains 35 Code of smart phones, from which we can see the recent spate of exposure M7 and the HTC M7 smartphone has included multiple Code, in order to speculate HTC M7 There will be a number of different versions.
The information is displayed before exposure of HTC M7 will have a 4.7-inch touch screen display and support for 1080p playback (with 1080 × 1920 pixels) and powered by a 1.7GHz quad-core processor and sports with 2GB of RAM, at the same time will also have a 13 megapixel main camera, the overall configuration is very good, is a flagship product.
In addition, in this leaked HTC smartphone list also contains the previously released HTC Butterfly (codenamed DELUXE) the phone From this point of view, the list is not yet released the new machines, some of which have been released or canceled, but no matter what, see this list contains dozens of phone code below:
Leaked HTC smartphone codenamed list
APOLLO_TD
CP3DCG
CP3DTG
CP3DUG
DELUXE_R
DELUXE_UL
DELUXE_TW
DLXP_WL
ERA_U
EVITA_UTL
IMPRESSION_J
JET
K2_CL
K2_WL
K2_PLC_CL
KNIGHT
M7_U
M7_WL
M7_WLJ
M7_WLV
M7DCG
M7DTG
M7DUG
M7C_DTU
MONACO_TDU
MONACO_U
MONACO_UL
OPERA_UL
PDLU
PRIMOMINIU
PULSE_TD PUE_TD
QUATTROF
QUATTROU
VENUS_CL
VERDI_LTE