First Review: Onda V812 tablet powered by AllWinner A31 quad-core CPU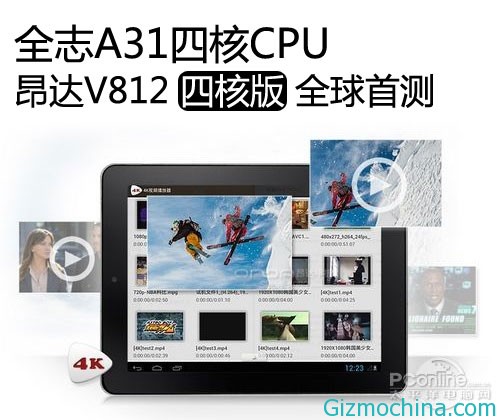 Onda is the one of domestic tablet manuffacturer which launch the tablet devices wich powered by AllWinner A31 chipset, this tablet is Onda V812 quad-core version.

Onda V812 quad-core equipped with a AllWinner A31 quad-core CPU, sports with the 2GB of memory as well as packs with 8-inch 1024×768 resolution screen, and has built-in  16GB storage capacity has only 899 yuan price.
Onda V812 Quad-Core Specifications :
Model :V812 Quad-Core
Screen Size :8 inches
Screen resolution : 1024 x 768 dpi
Screen material    : IPS screen
Operating system : Android 4.1
Chip solution : AllWinner A31
CPU architecture : Quad-core Cortex-A7
GPU : Power VR SGX544 MP2
System Memory : 2 GB DDR3
Storage capacity : 16GB, support TF card expansion to 32GB
3G : Support plug-in 3G wireless Internet
wifi : Support wifi wireless Internet access
Video format : 4K resolution video decoder supports H.264, WMV, MPEG and other video format and backward compatible.
Audio formats : Support for MP3, WMA, APE, WAV and other music format playback, support for audio information classification, album art display
Document : DOC, EXCEL, CHM, TXT, HTML, etc.
Camera : 30-megapixel front, rear 5000000 AF camera
Reference price : 16GB for 899 yuan
Onda V812 quad-core version is still used in the packaging above, Onda flat packed consistent style is simple.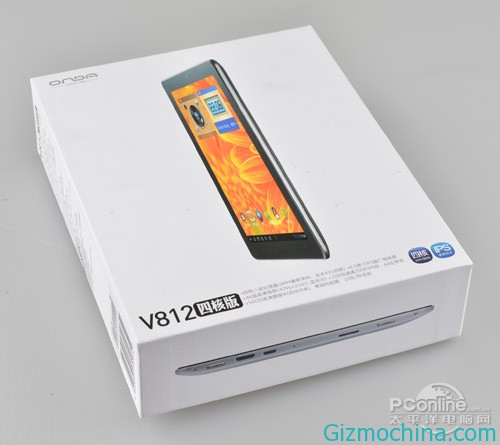 Product packaging
Onda still using basic packaging in the outside. While the Onda V812 quad-core tablet has packs with special accessory that look more beautiful on the grade. At the same time, enhance portability.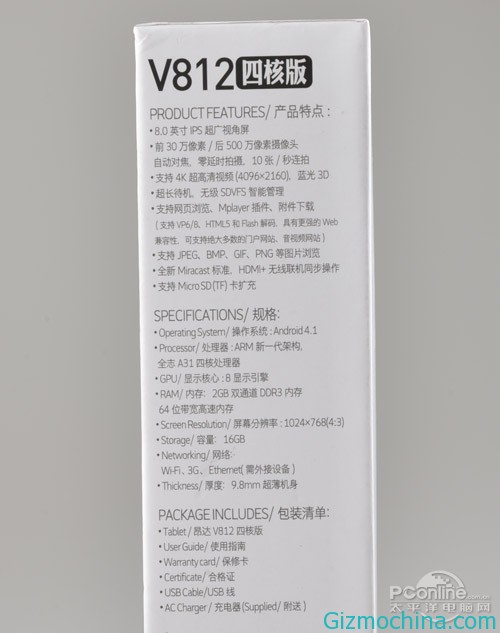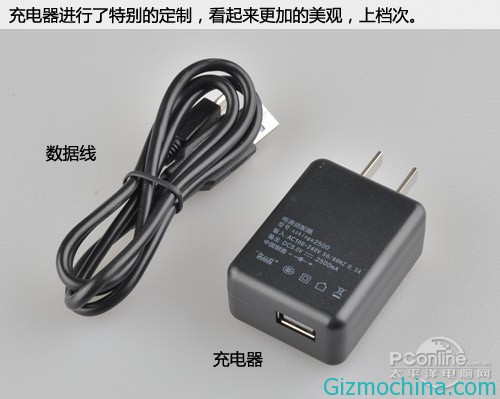 Onda using of an 8-inch IPS screen, screen resolution of 1024×768 specific display screen measured in the reference below.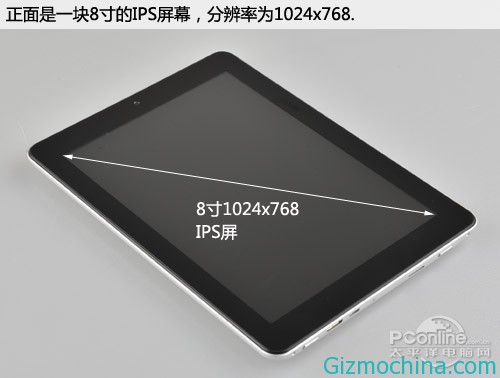 The back of the body covered with a metal material, which is consistent Onda tablet features, it is to maintain a stylish appearance, but also to guarantee the quality of the entire machine.
Metal surface with a matte processing, this allows the machine has a better feel, non-slip, while not easy to dirty.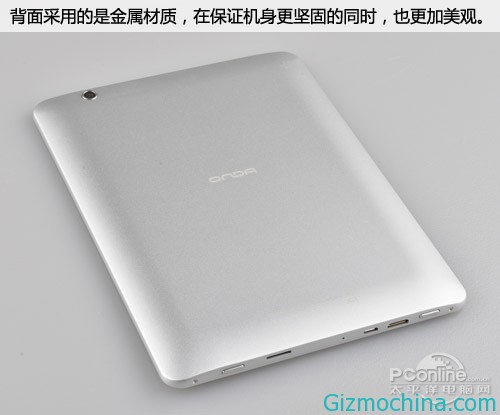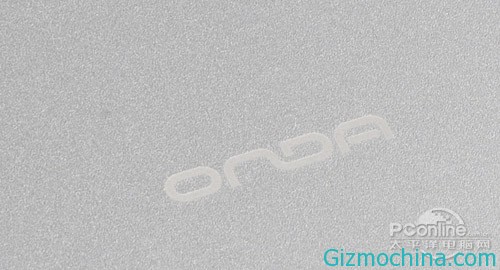 Onda V812 quad-core interface and buttons is quite complete, at the bottom, from left to right are the Home key, the Micro SD card slot, MIC, USB interface, HDMI and power button. It needs to be noted is that the charging port and USB interface of this product is common, so use a lot easier.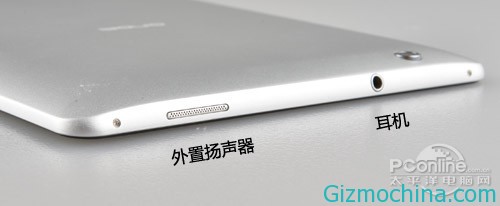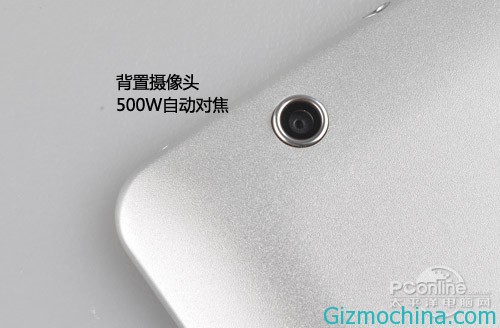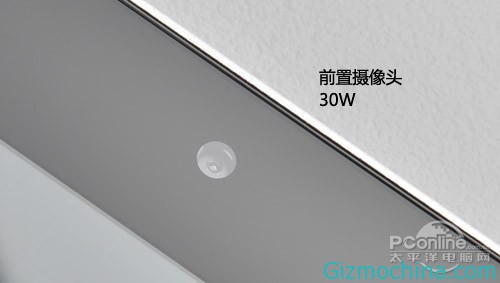 The top of the machine is configured with an external speaker and headphone jack. In addition, Onda V812 Quad-Core also configured with a 5 megapixel rear camera and a front-facing camera. While rear camera has auto-focus capability, relative to the previous product, this mechine has a lot of progress.
Overall, Onda V812 quad-core version of the work with respect to the previous product, great upgrade. With the products work to enhance a sense of quality of the entire product is also improved compared to the previous product.
Customized UI
Onda's quad-core tablet is the good quality products, is also equipped with a customized UI Besides looks more exquisite experience even more outstanding.

Hardware performance testing
In performance, the author uses the latest version of Benchmark tool v3.0.3 in the test. Ultimately, Onda V812 quad-core version has got 13010 points. Scores and the mainstream Samsung quad-core and Qualcomm quad-core products, there are some gaps. However, relative to the current dual-core products, there are certain advantages. Run points only as a reference, let's look at the actual experience of this CPU.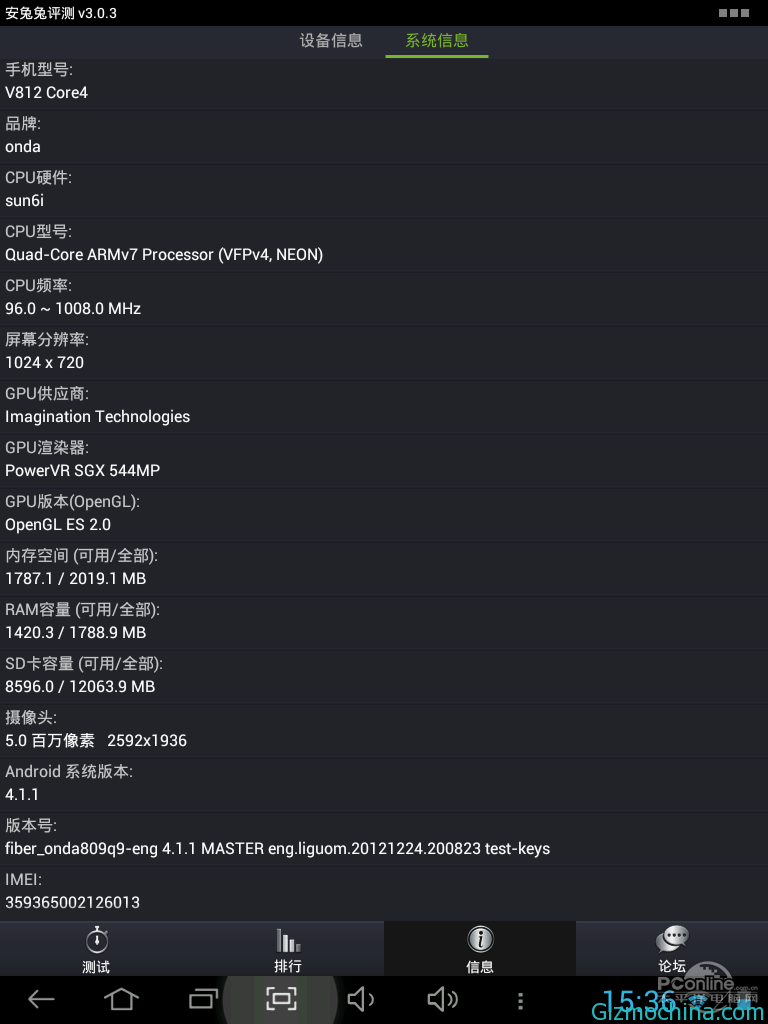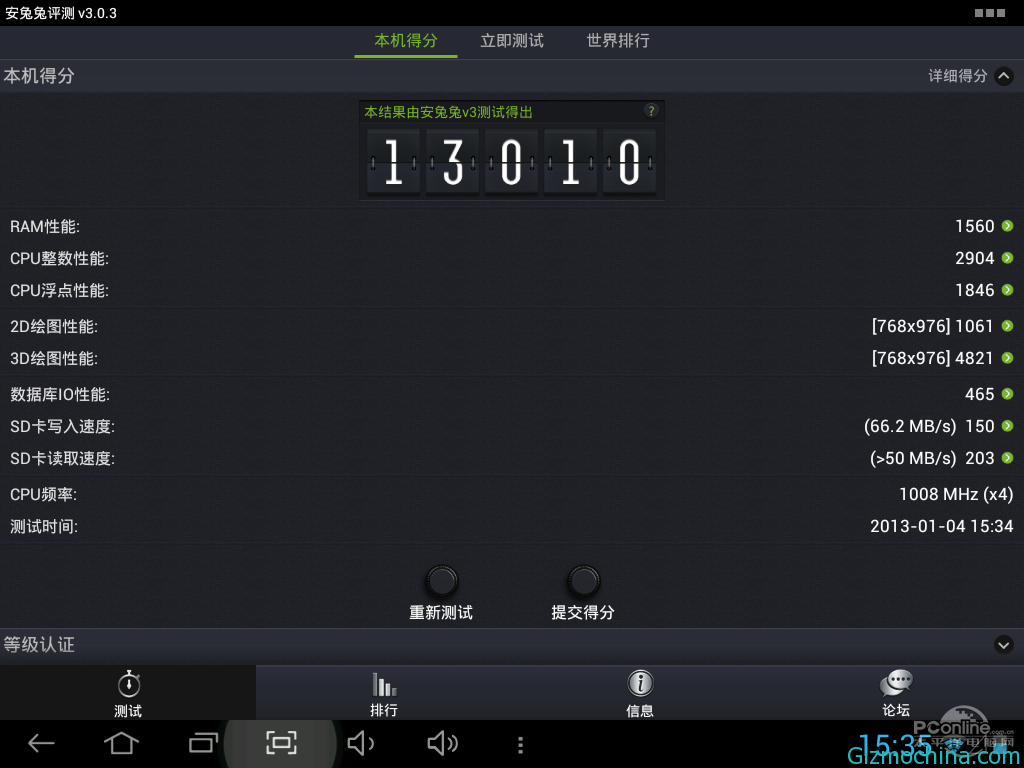 Screen display test
Onda V812 quad-core version packs with 8-inch 1024 x 768 resolution IPS screen, the following piece of screen real shot chart and the contrast of the original image.

In addition, the viewing angle on this screen also showed very good, four angles are basically no color cast and brightness decay.
Due to the impact of the resolution, Onda V812 quad-core version of the show on a somewhat grainy, but not too obvious.
Overall, Onda V812 four-core version of the screen display is very excellent, especially in the degree of reduction of the color, very high, users browse pictures, be able to feel the most real.
Web browsing experience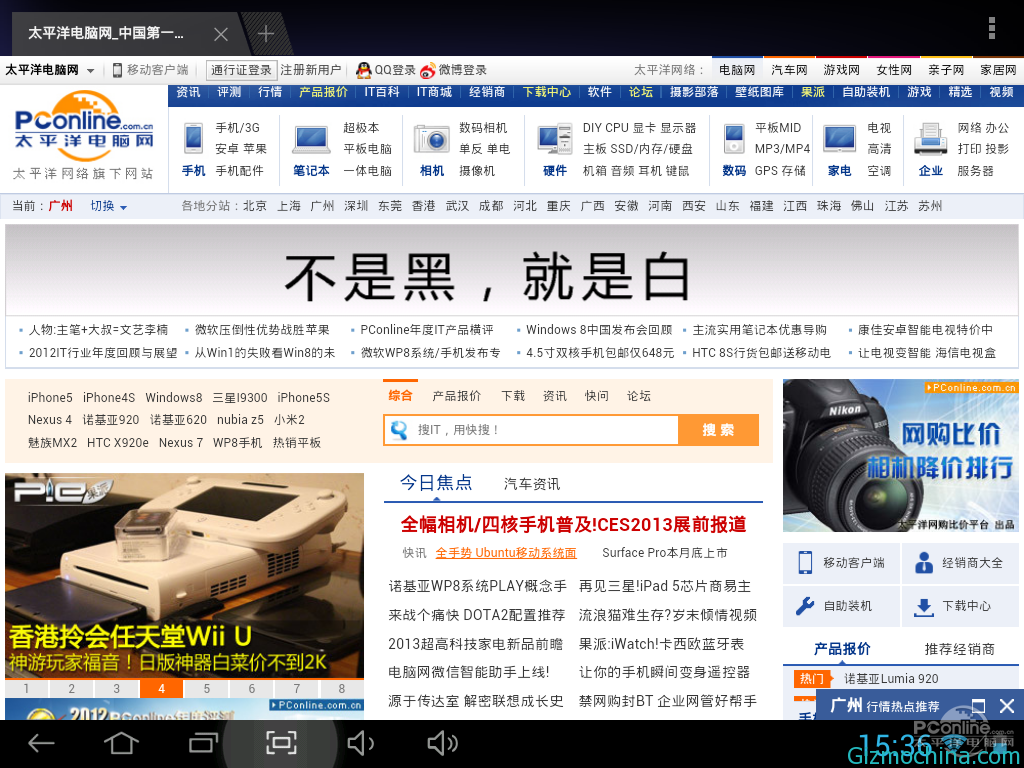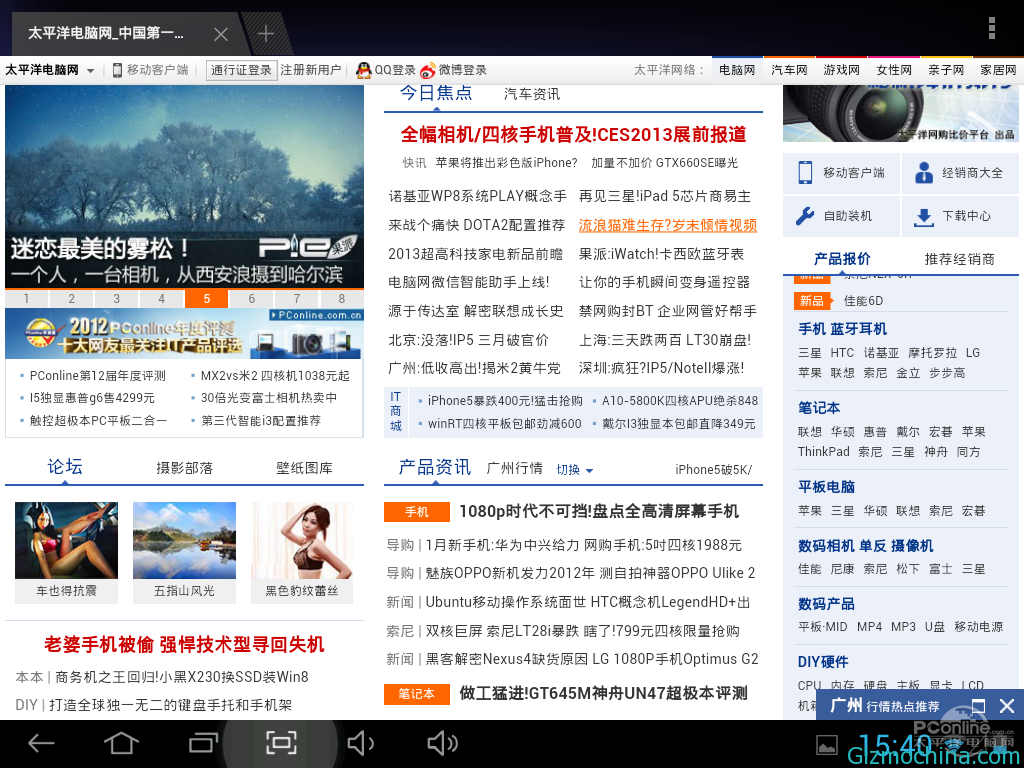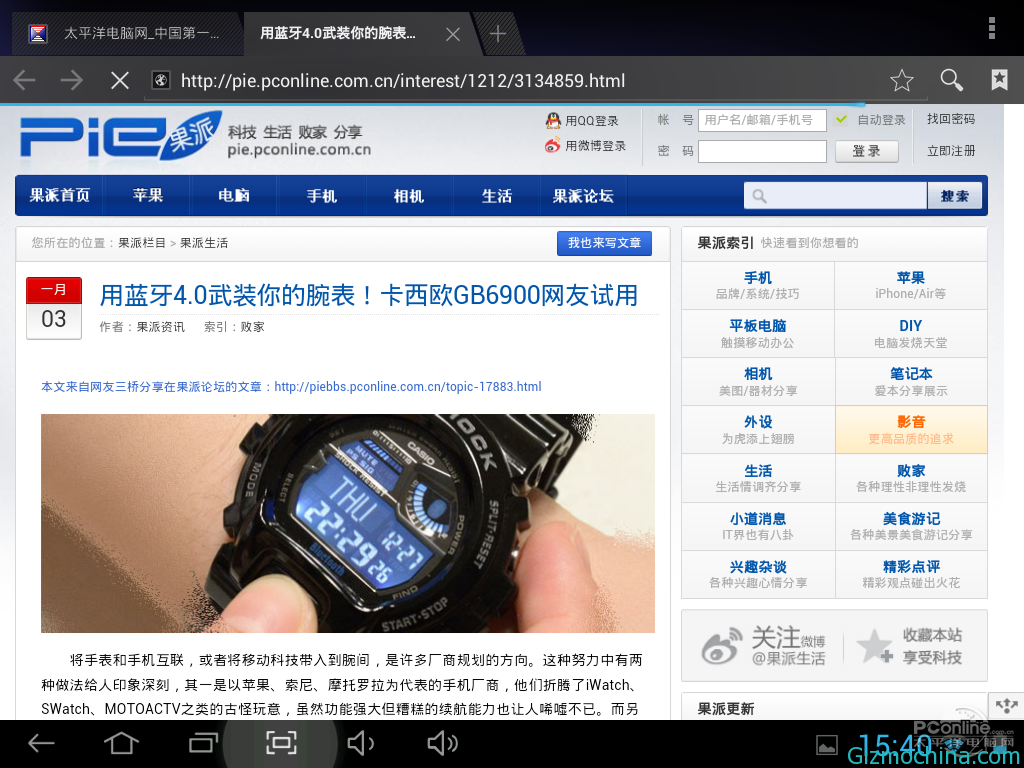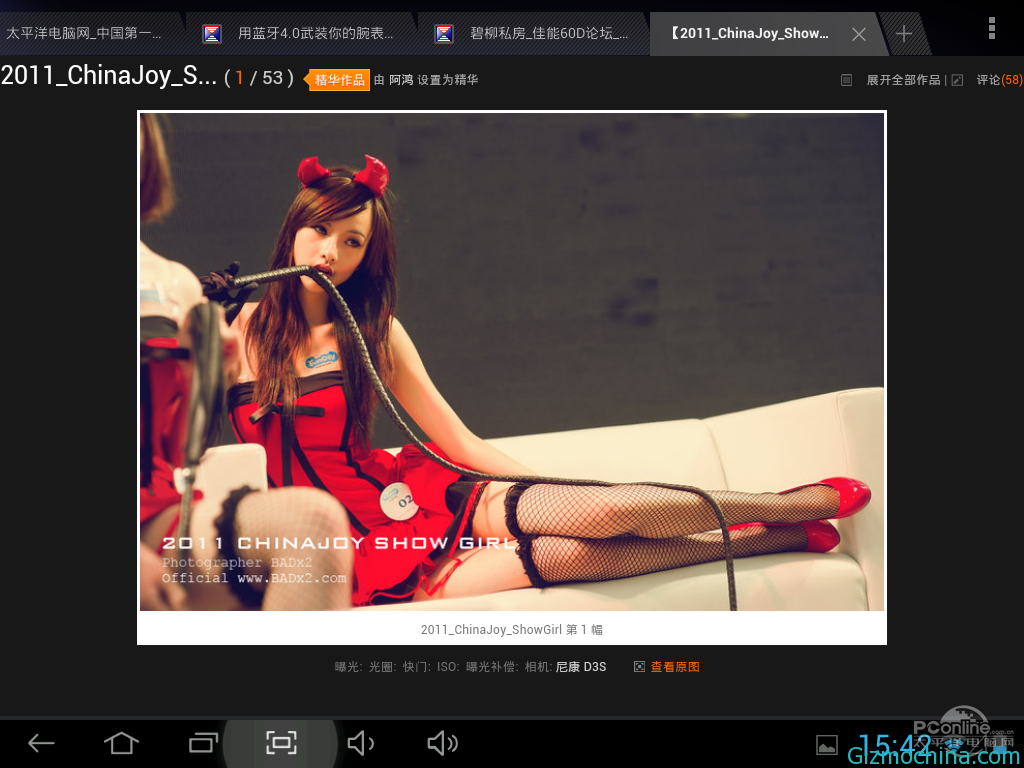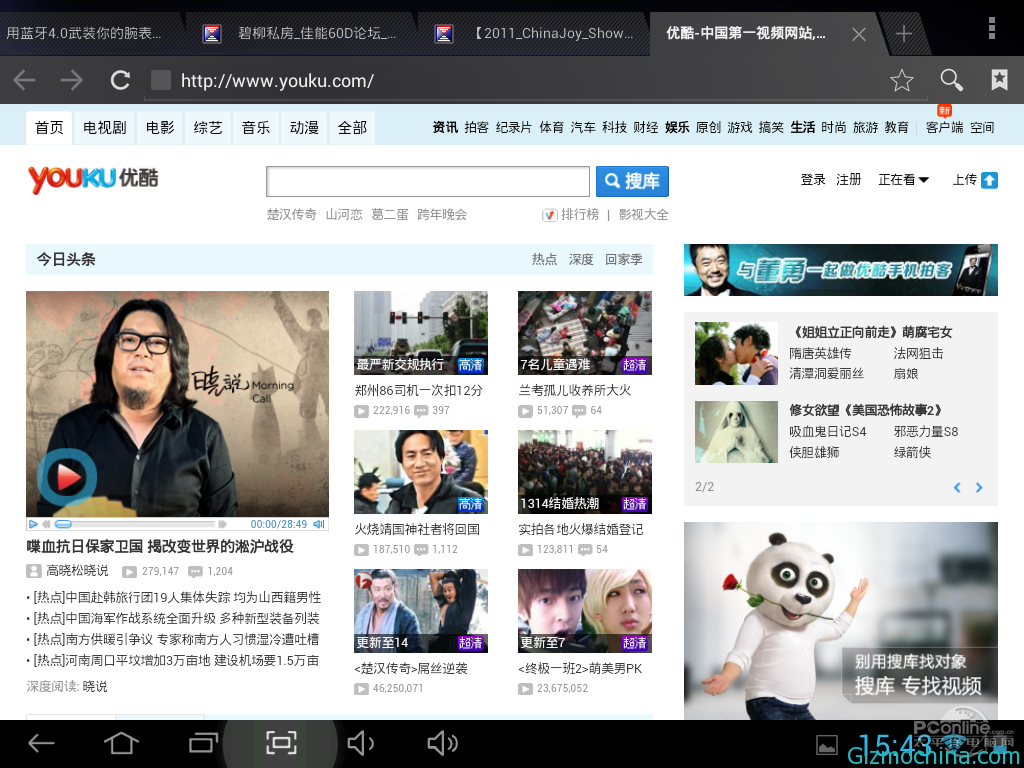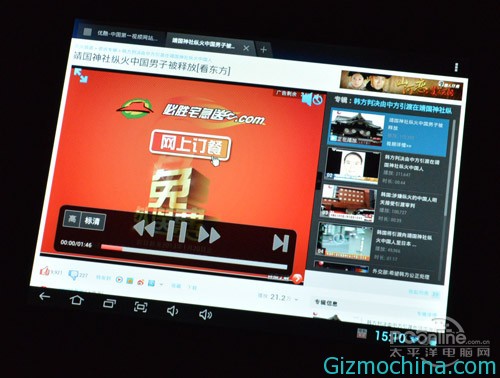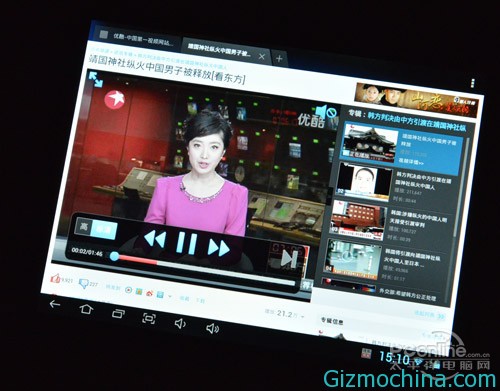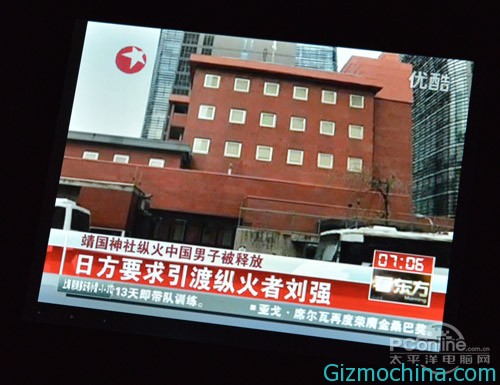 In the web browsing experience, the author here mainly using the PConline the page Youku page test.
On a Web browser, the combination of AllWinner A31 quad-core A7 and 2GB of memory, performance is very good, not only loading speed is very fast and the browser is very smooth, almost without any catching.
In addition, the high-definition online video above, Onda V812 quad-core version can be perfectly smooth playback. Yes, it may be the reason of a new chip, video rendering is not perfect, and some crack will appear on the screen. We look forward to late firmware to fix this defect.
Video playback capability
Used the previous AllWinner chipser, all know that the video CPU capacity is very strong. But this time it's a new program A31 in the local video capabilities further, claims to be able to support 4K (4096 × 2160 pixel resolution) resolution below us on the actual test its extraordinary video playback capability.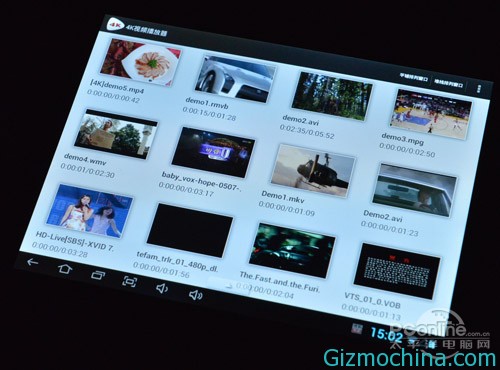 Video file management, Onda V812 quad core can support dynamic preview of each video file, users can more quickly find the video files they want.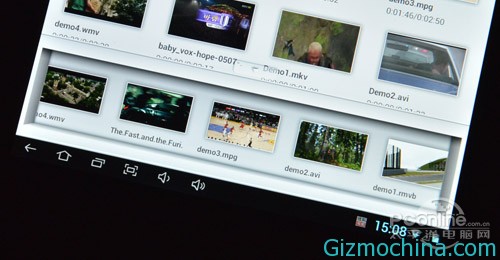 Amazing Onda V812 quad-core version can support four high-definition video playback at the same time, the performance is very strong.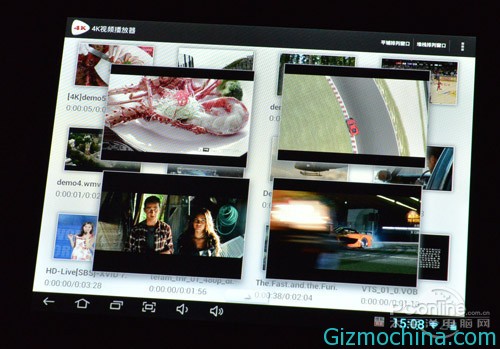 Above, picture-in-picture function in AllWinner A31 program has been very perfect, complete control functions, screen play is very perfect.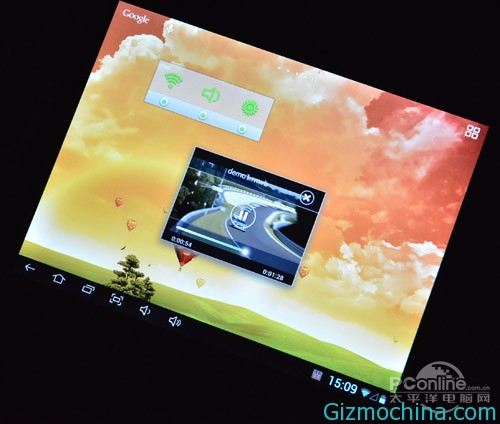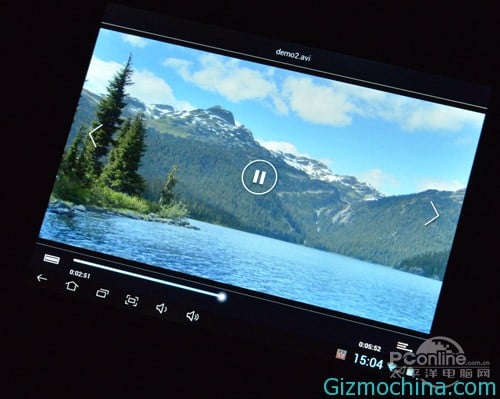 The video player interface, Onda V812 quad-core is also very beautiful, with respect to the previous dual-core version of the product, a lot of progress.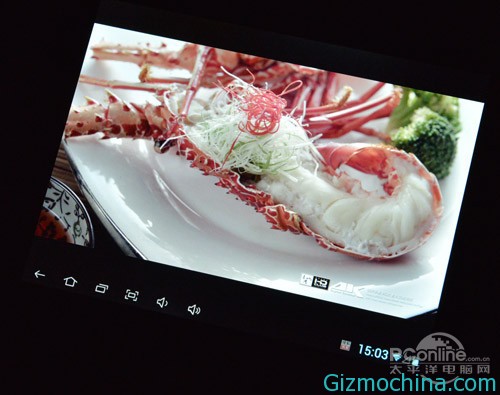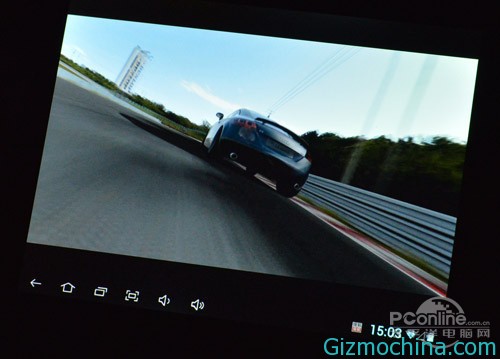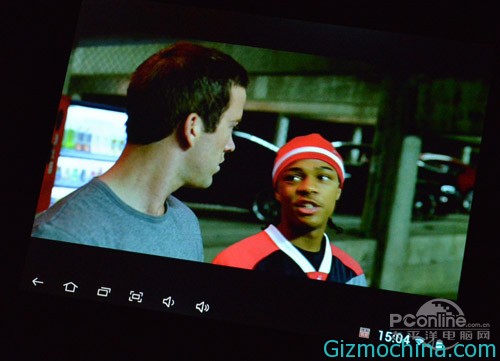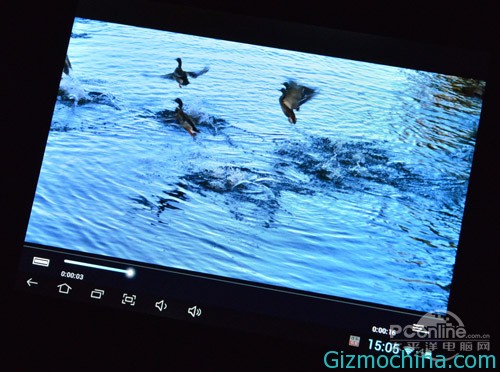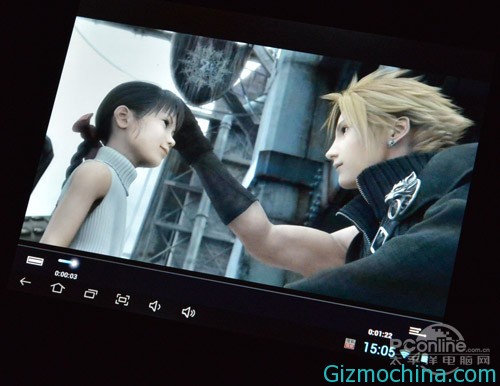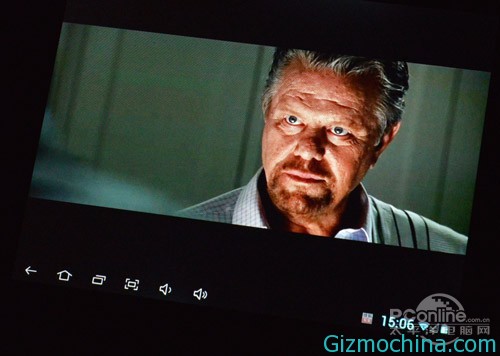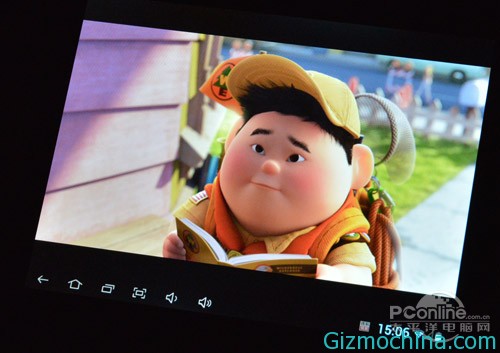 In addition, the author uses several HD video to test. Onda V812 quad-core version are able to take the test video perfectly smooth playback without problem. It can be said, A31 chipset performance reached the level it very strong video playback capability, able to spike all other programs currently on the market.
Applications and games testing
Onda V812 quad-core native the carrying FireReader apps, this reader can support a variety of e-book format and documentation.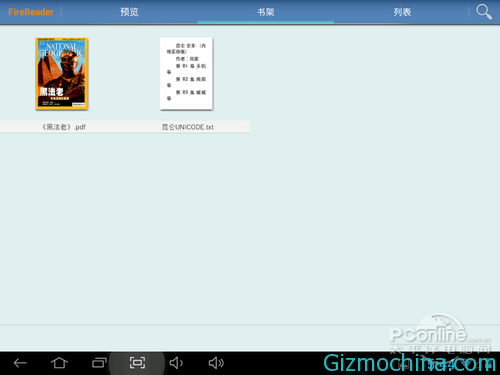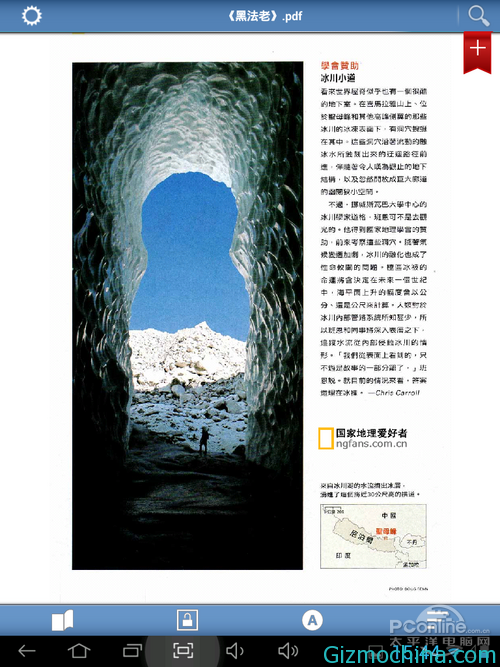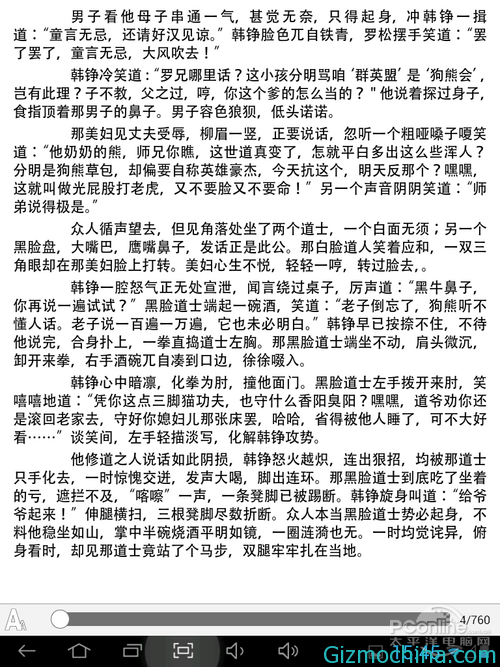 Read the software in FireReader, Onda V812 quad-core version open the document file with very fast speed, almost instantaneous open, browse and relatively smooth first-class experience.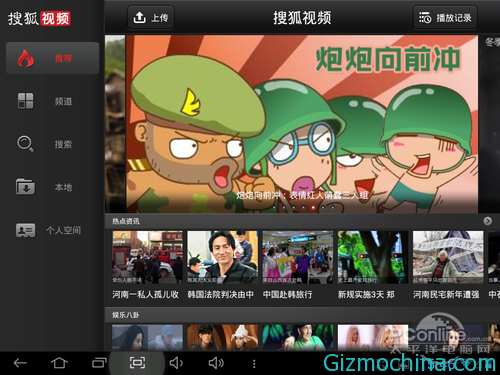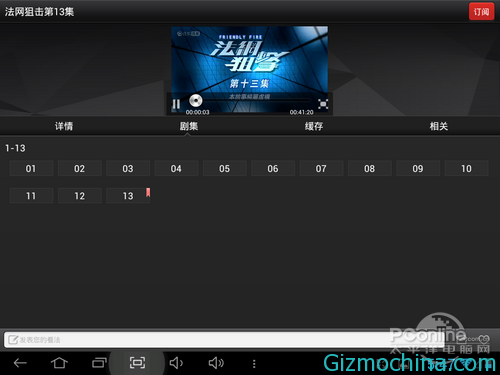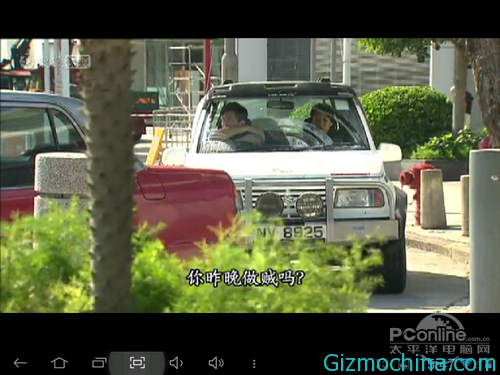 In the the Sohu video above, Onda V812 quad-core version of the same can be perfectly compatible to play video with very smooth video.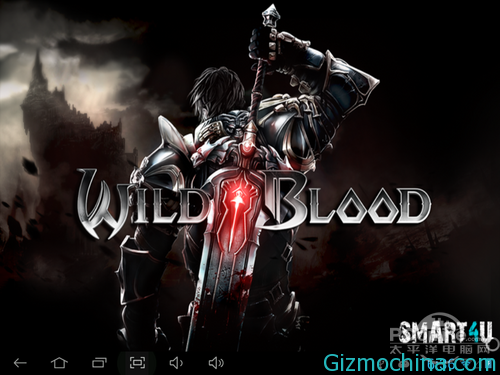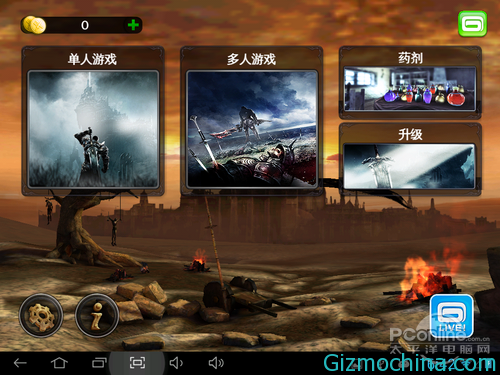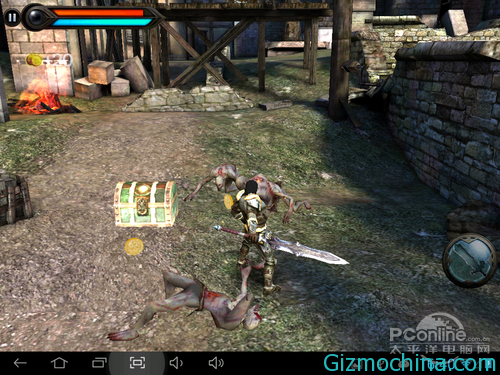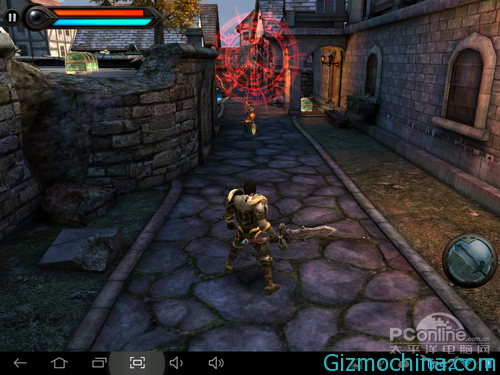 In the game above, the author uses a the game Wild blood test. Onda does not have any compatible game, the running game is also very smooth, without the slightest Caton. Moreover, the touch is relatively sensitive and accurate, the entire gaming experience is very good.
Theory, A31 Power VR 544mp2 GPU, due to the brand's GPU has been adopted by Apple , and the majority of the game on the android market migration from Apple, so it is the game application compatibility than other GPU will be even better.
Calorific, Onda V812 quad-core version control is very good, high-intensity work basically only feel the gentle feeling, and not hot. On the life and performance of this product and the level of publicity gap, at the highest brightness, can support only about 4 hours of video playback.
Summary: Overall, Onda V812 quad-core this product relative to for Onda previous products, enhance or very obvious, especially in the workmanship and performance can be very intuitive feel. Of course, perhaps the first AllWinner A31 products, it's not perfect, the system also there is some bugs, ​​such as a camera can not perfect the endurance to be improved. However, relative to the 899 yuan price is still very worth to buy.