Huawei 6.1 inches Ascend Mate now official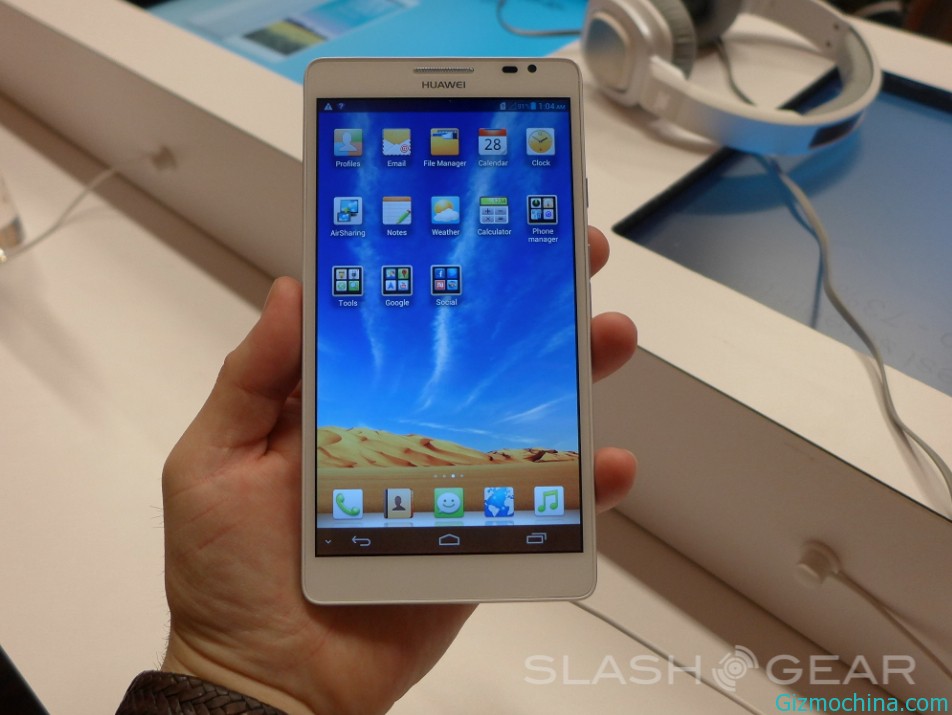 On November last year, we've heard the rumor that Huawei is preparing to introduced the new Huawei Ascend smartphone to compete with Samsung Galaxy Note, and the new Huawei with 6.1 screen size is emerging throug some leaked picture.
And now we got the official release at CES (Consumer Electronic Show) 2013 exhibition in Las Vegas that Huawei has officialy introducing the new Huawei Ascend Mate.


However, if you seen Specifications pursue higher screen you will feel a little bit disappointed, Before this released, the smartphone will be used the 6.1 inches full HD resolution of 1920 x 1080, but now we got the new informatioon from CES that Huawei view on exposure parameters using the HD resolution of 1280 x 720, but hats a very good viewing angle and display.
According to the CES show, this Huawei Ascend Mate measurements of 163.5 mm x 85.7 mm x 9.9 mm (6.5 inches x 3.4 inches x 0.4 inches), the body overall weight of 198g.
In terms of performance, this phone is powered by 1.5GHz quad-core Hass K3V2 + Intel XMM6260 processor (Ascend D K3V1) design, the battery is 4050mAh capacity able to reach up to 9 days of standby time.
The other specifications is 8 megapixel rear camera that support for 1080P HDR HD recording while thisphone is running with Android 4.1 Jelly Bean. However, we dont't have the price and the specific release date for this products yet.