Allwinner A31, Quad Core processor based on Cortex-A7 chipset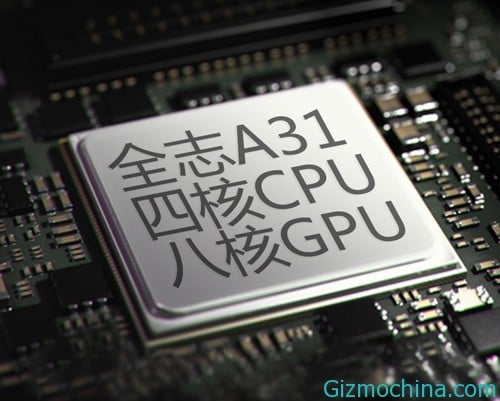 While we ever covered the products which powered with AllWinner A31 processor, is now we want to explain about the AllWinner A31 itself.

AllWinner Technology, one of the original chip maker Zhuhai – China, which is said to have successfully spawned Quad-Core mobile processor first in the world to use the Cortex-A7 architecture. And a processor known as the "Allwinner A31" is reportedly just been showcased in CES 2013 in Las Vegas – United States.
Allwinner A31 includes the latest 40nm processor that features a PowerVR GPU SGX544MP. Just as NVIDIA Tegra 4, Allwinner A31 is actually a power-efficient processor also.
The resulting frequency ranges Allwinner A31 was 1GHz to 1.2GHz, while the default frequency is running at 355MHz on the GPU. So to obtain the maximum performance, reportedly Allwinner A31 can also be overclocked to its highest frequency.
In the market, the price Allwinner A31 is priced at 20 USD per unit. With the price that much, Allwinner A31 claimed is suitable for use on mobile devices are supported on Android 4.2 to Windows 8 or as tablets, smartphones, PCs and smart TV.