Is the appearance of LG Optimus G Pro ?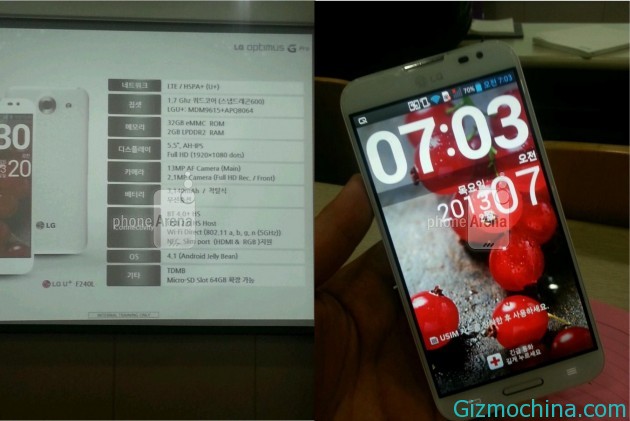 Based on the leaked information, LG is preparing a new smartphone that is similar to the Galaxy Note II. The device is equipped with a luxurious specification.

The new LG Phone will has 5.5-inch full HD 1080p screen, powered by Snapdragon S4 Pro 1.7 GHz quad-core processor, 2 GB of RAM, 4G LTE connectivity, 32GB of internal memory, microSD slot, 13 megapixel camera and a huge 3,140mAh battery capacity .
The smartphone is rumored to be called Optimus G Pro and will be launched in the Korean market this year. For the introduction alone is believed to be carried out LG at Mobile World Congress 2013 in Barcelon coming weeks. LG itself has given a teaser that there will be a new product that is ready to shock the world. So Let's wait!