ThinkPad X131e, the first Chromebook laptop from Lenovo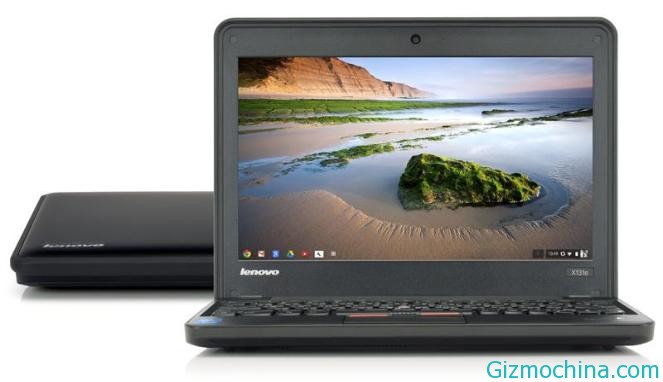 Lenovo has just introduced the first laptop to adopt Chrome OS as the operating system. Packs with a 11.6-inch screen display, this laptop is more like a netbook rather than a laptop since has lightweight and affordable price.

Because using Chrome OS, these mini laptops called Chromebooks. Targeting for young students, this laptop has a body like a ThinkPad 131e-series, which is known to have material strong enough and resilient.
Although tiny body, one Chromebook specs are quite capable. For example, the ThinkPad X131e has a HDMI port for connecting to a HD TV screen quality.
In addition, there is a VGA port and three USB ports. The screen itself uses LED HD anti-glare and has maximum resolution of 1366 x 768 pixels.
Unfortunately, the Lenovo did not announce the chipset inside this laptop. Most likely Celeron, it is more than enough for a mini laptop like a Chromebook. In the same statement, Lenovo said, this laptop battery could last throughout the school day, which means about 6-7 hours.
Indeed, as mentioned earlier, the first Chromebook laptop is intentionally created for the purposes of the school. If on schedule, the ThinkPad X131e will be released on February 26th, 2013, and offers through an auction process to some schools in the U.S market.
After that, a tiny laptop will be sold less than $429 USD, it is relatively cheaper when compared to other Lenovo laptops.