MediaPad 10 Link, Quad Core ICS tablet from Huawei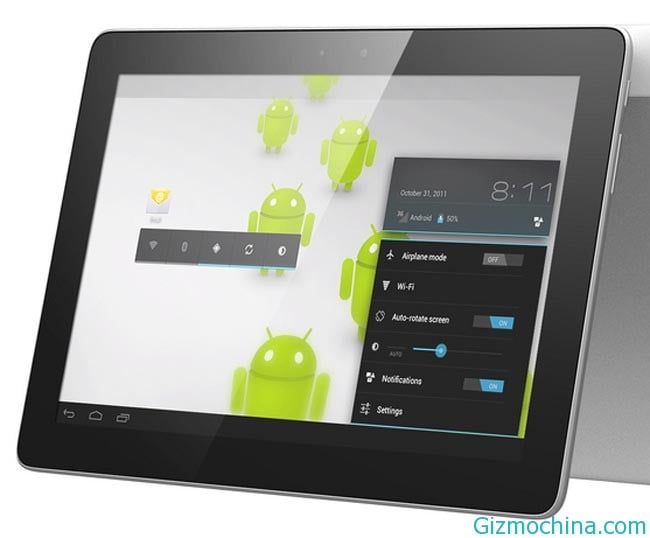 In addition to introducing the newest line of smartphones, Huawei has also just introduced a line of new tablet that is known as Huawei MediaPad 10 Link at the Mobile World Congress 2013 in Barcelona recently. But at the same time, it turns out line the new tablet is reportedly also being sold in China.

Huawei MediaPad 10 Link has the same design as Huawei MediaPad 10 FHD but there are differences in features and specifications.
Huawei MediaPad 10 Link packs with 10.1-inch touch screen with a resolution support of 1280 × 800 pixels. The tablet running Android 4.0 Ice Cream Sandwich operating system seems to have entrusted entirely to a quad-core processor reliability Hisilicon K3V2 1.2GHz and 1GB of RAM plus 8GB of ROM.
There is also 3.2 megapixel rear camera and front-facing VGA camera, Huawei MediaPad 10 links are also using 6600mAh battery that can last for 8 hours of non-stop video playback.
In the Chinese market this tablet has 1499 RMB price or $230 USD per unit.