New iPhone 6 and iPhone Plus design concept is here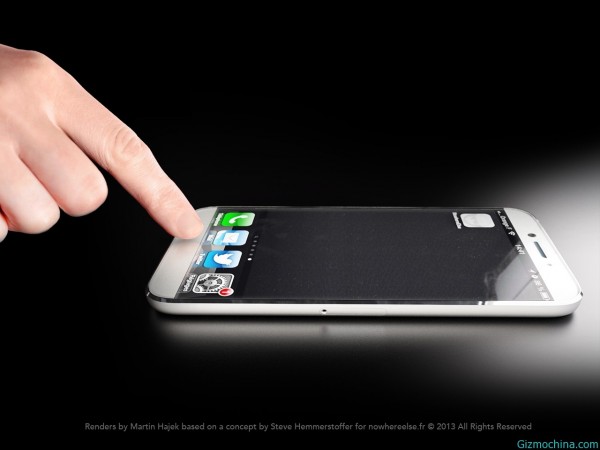 While many people is waiting for the new generation iPhone, or also known as iPone 5S, but Martin Hajek has been making a design concept for iPhone 6 and iPhone plus which will be packs with 4,8 inch screen size.

The new iPhone (is actually, a concept) will has no home button, and make a screen is clickable, if you still dazling about this, you  can imagine about the trackpad on the MacBook device, while the bezel will be eliminate to make the screen is larger and looking brderless.
So, what do you think about this new iPhone's design? the clickable screen is sound to rigid and look like a BlackBerry Storm lineup which has no comfortable for most user. Come on Martin, are you serious with this idea?
Here are the new iPhone 6 and 4.8 inch iPhone design concept from Martin Hajek :