Newman K1 price will be less than $160 USD?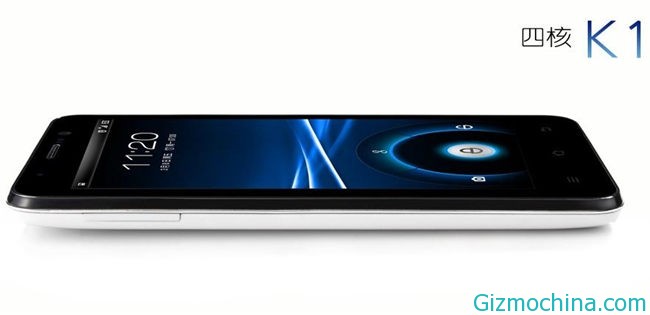 Quad-core smart phones of various brands come one after the another, the flagship product is now come with thousands of quad-core models, and equipped with MediaTek MTK6589 chipset

The new quad-core smartphone is widespread concern netizens, because without it, these models have a higher price. Newman as the one of CHinese smartphone manufacturer has been launched the Newman N2, and now the Newman is ready to introducing their new flagship smartphone Newman K1 in the near future.
From the photo exposure  the NewmanK1 has a stylish and elegant design, while the body is very slim and the volume key is locate in the left side of the fuselage, with three external touch keys regular Android buttons.
There is no official statement from newman acording this K1 smarthone, the infromation is very limited but the display screen may be equipped with a 4.7, 5.0 and 5.9 inches, 5.0 voices highest, is also the current mainstream configurations specific configuration has yet to be officially announced.
According to information, the Newman K1 smartphone will be offers with less than a thousand yuan or less than $150 USD price tag, so what do you think?