PiPO Max-M9, Android tablet based on RK3188 chipset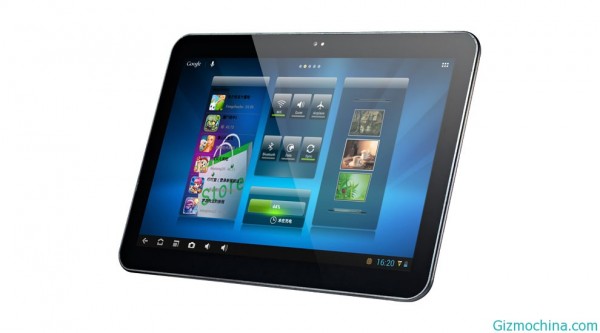 After we've covered the PiPO products such as PiPO S2, PiPO Ultra-U3 and PiPO Max-M5 is now we have another products from PiPO, thats the PiPO Max-M9 Android tablet device based on Rockchip RK3188 chipset.

PiPO Max-M9 is the one of tablet devices from PiPO M-series lineup, this tablet is powered by Rockchip RK3188 chipset, this is the quad-core processor based on quad-core ARM Cortex-A9 architecture 28nm process from Chinese IC design company, which comes with a new revolution of leading technology in the global mobile Internet industry.
And PiPO Max-M9 is one of tablet devices which powered by RK3188 processor, PiPO Max-M9 packs with 10.1 inch IPS screen with high resolution 1280 x 800 pixel. It also comes with dual camera. Its back camera reaches to 5.0MP with auto-focus capability. It also supports the Bluetooth, HDMI-out, TF-Cad slot, Audio port and support for 3G dongle. This tablet also has built-in 3D accelerator and ready for 3D gaming experience.
And now we have a pictures of unboxing the PiPO Max-M9, as you can see below: