Oppo Find 5 Black edition exposure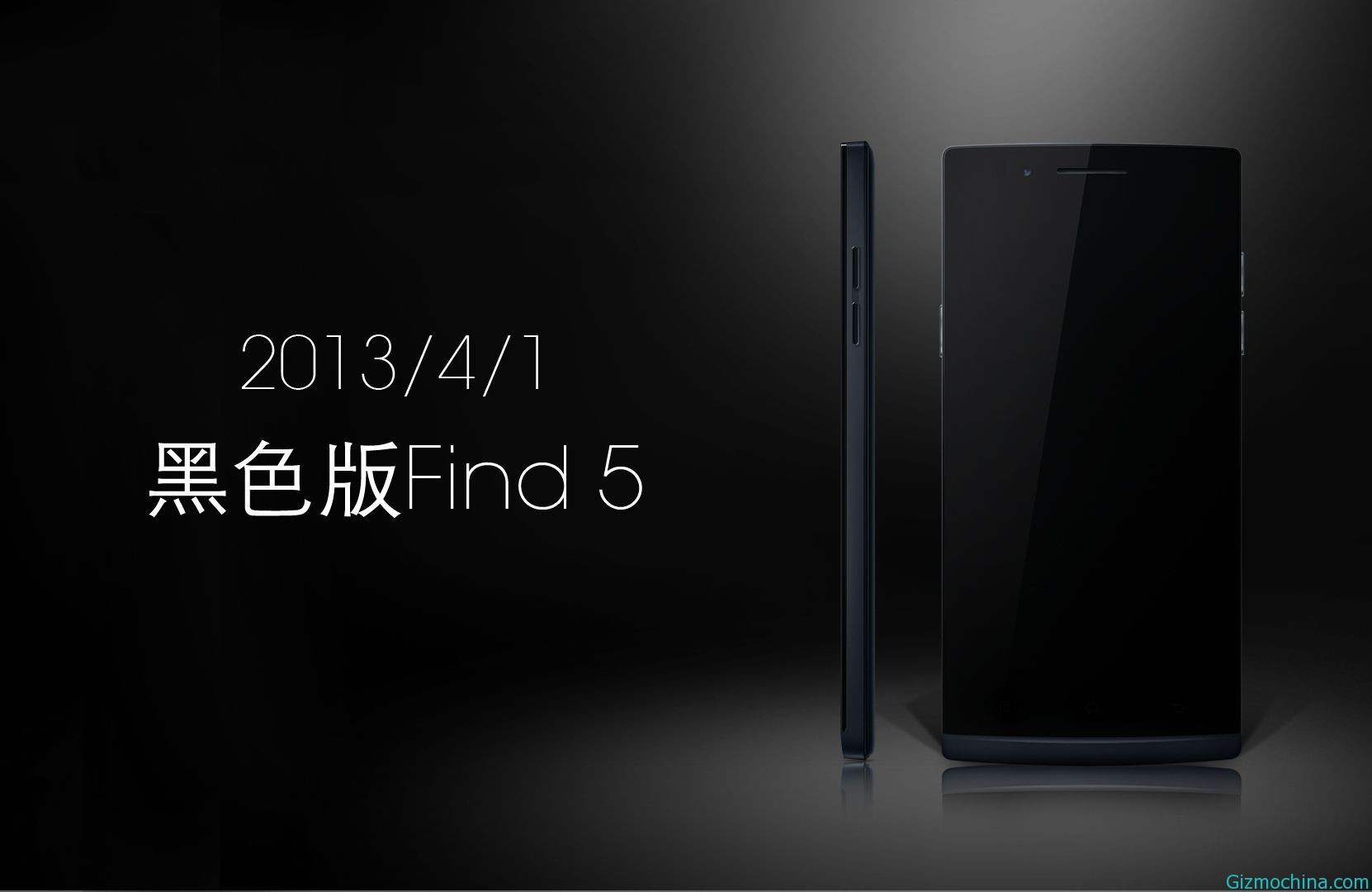 Previously, we have heard the rumor about the OPPO Find 5 black version, and today has finally been confirmed OPPO has been announce on their official microblogging account thats a black version of the Oppo Find 5 is officially released today, and will be available on April 1st, 2013, on sale for the first time.

At the same time, we have the picture Oppo Find 5 Black version, and can be seen from the picture, the black version is relatively more elegant than a white version, more a hint of noble and mysterious. Recently listed as the cheapest 1080P flagship in the same period, Find 5 received wide attention and good sales, and we look forward to the black version of the market.
The Oppo Find 5 equipped with a the Qualcomm Snapdragon quad-core processor, packs with 5-inch 1080P ultra-pole screen, 13 megapixel camera and 2500mAh capacity battery and built-NearMe cloud services (30GB of free space available for users), and NearMe software store, run Android 4.1 system and the Dirac headphones (free) and NFC functionality.
If nothing else, the price of the Find 5 black version will be consistent and same with white version, that is 16GB with 2998 yuan price (or $482 USD) and 32GB for 3298 yuan price (or $530 USD). This phone will be available in the market on April 1st 2013.