HTC Butterfly pink color version ready for Taiwanese lady user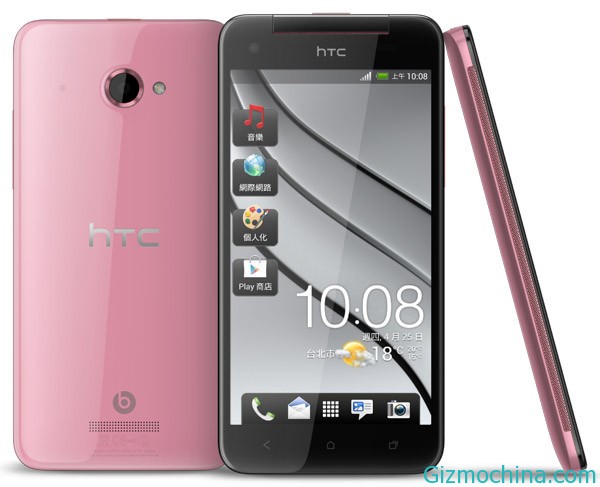 HTC Butterfly has already available on the market, but now the new pink color of HTC Butterfly has launch on Taiwanese market, this phone is targeting for lady user.

For a while now, this pink color version of HTC Butterfly is only available for Taiwanese market, since the network is different and foreigner user have to unlock this phone or waiting until your network provider is ready to release the pink color.
For those who are not familiar with the HTC Butterfly, it's basically the international version of the HTC DROID DNA, which is available from Verizon Wireless in the US.
It has a quad-core Snapdragon S4 Pro chipset, 2 GB RAM, 8 MP camera and many other features typical of a high-end smartphone. With its large, 5″ 1080p S-LCD 3 display, though, the pink HTC Butterfly will definitely be geared towards the ladies who like their big smartphones.