MediaTek push eight-core A7 processor up to 2GHz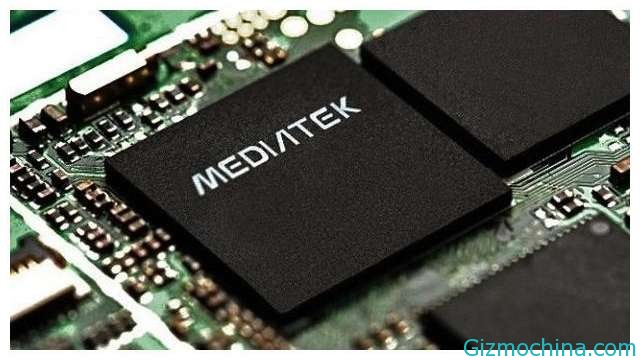 There are reports that MediaTek will launch an eight-core processors. This is indicates that the company's peak performance of the product is also very interested.

It seems that MediaTek has many-many potential customers about its new processor. The new chip called the MT6592, with the company's other mobile processors use the same set of naming system, its frequency ranged between 1.7 to 2 GHz.
And the company is expected to launch a series of new dual-core, quad-core, and even his own big.LITTLE processors this year.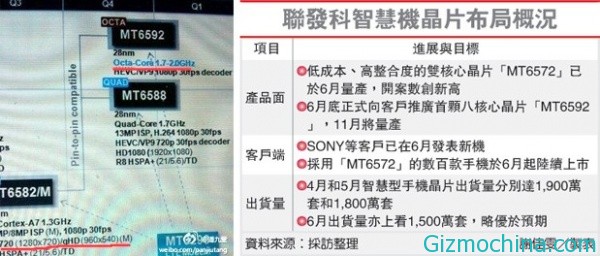 Earlier this year, MediaTek say they are not interested on eight-core CPU. However, the technology industry is such that changes very fast, everyone's ideas are come and gone.
However, MediaTek said that with the new chip Samsung Exynos 5 Octa "false" 8-core is not the same. Exynos's big.LITTLE architecture uses two quad-core processors asymmetric (4 Cortex-A15 and four Cortex A7), so do not ask and low power of the state, for peak performance and low power consumption for balance. Even though technically, big.LITTLE in MP mode, in order to use all eight cores, but it still has eight equally with strong core not the same.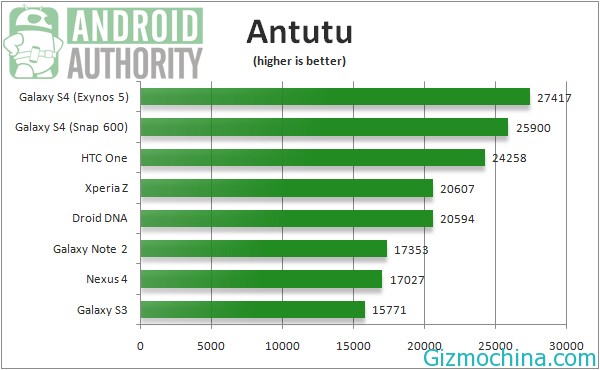 Anyway, MediaTek has a new processor is said to be 8 ARM Cortex A7 core (MediaTek Most processors have adopted the same core). Clocked up between 1.7 and 2GHz. Normally you would not think of high-performance chips will use the Cortex A7, but this story said that the eight core in the early AnTuTu benchmark ran 30,000 points, this result is considerable, second only to Qualcomm's upcoming Snapdragon 800 .
As for its other features, such as GPU specifications or 3G/4G support, we are now unclear, but MediaTek 4G LTE in recent months has been in development invested heavily, so if the chip used in the smart phone , it may contain a LTE modem. The chip is also compatible MT6582 later this year will launch quad-core chip socket, and the socket will be used in smart phones, so we can anticipate that the new MT6592 will be loaded onto mobile devices.
The chips will be manufactured using TSMC's 28nm process, is expected to enter mass production in November this year. In 2014 the first batch of products may be the beginning of the market. However, there is no phone or tablet Which indicated that they would use it.