The picture of Motorola DROID Ultra has been leaked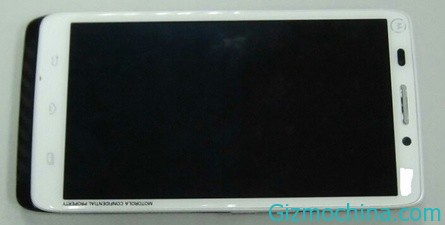 According to XDA Forum member, xavierk75 says that the Motorola DROID Ultra is also known as Motorola Droid Ultra XT1080. This phone is covered with white casing while there is also black casing on the recent leaked.
From the photo revealed, it appears there are three capacitive buttons at the bottom. The layout of this design is similar to that reported render leaked photo before. The capacitive buttons implies that the design does not follow the typical Google tools usually put the keys on the screen (on-screen button), as is commonly found on the Nexus smartphone.