Oppo U2S U707T officially introduces by Oppo Mobile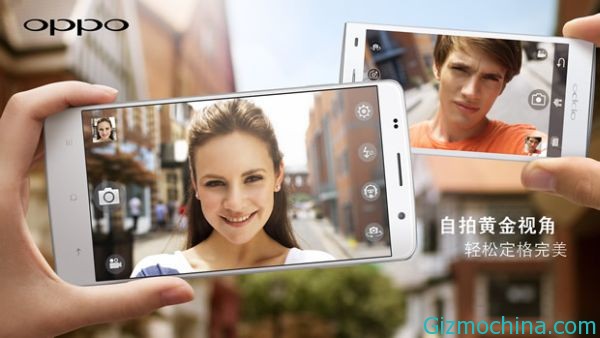 As one of the most anticipated and eagerly awaited after the Oppo Find 5 smartphone, the new Oppo U2S U707T phablet is now officially introduced by the Oppo Mobile though will be released around August 2013.

The new Oppo U707T U2S will has larger screen than the Oppo Find 5, the Oppo U2S screen is provided by the IPS feature and will has 5.5 inch TFT display that supports 720p HD resolution. Especially with the use of Lithium-ion 3000mAh battery, make this phablet size and weight of 182g wit 75.8x152x9.4mm body dimmension.
The Oppo U2S U707T seems to have 8 megapixel rear camera and a 5 megapixel front-facing. POwered by quad core processor support for ARM Cortex-A7 from MediaTek MT6589 1.2 GHz and PowerVR GPU SXG544, coupled with 1GB of RAM adn 16GB of internal storage, unfortunately this phone is not support memory expansion slot, this phone is running Android 4.2.1 Jelly Bean is able to maximize the overall performance of the existing system.