Rockchip is preparing RK32xx quad-core processor based on ARM Cortex A12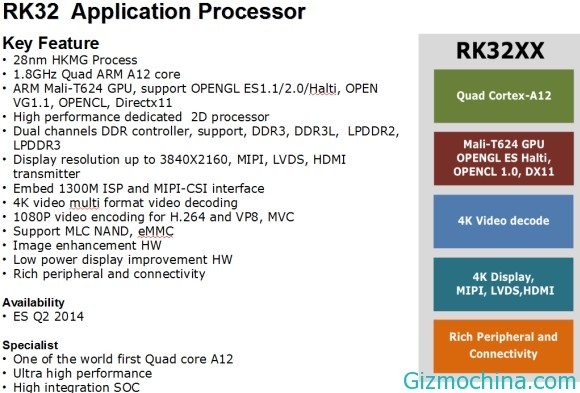 Mobile chip manufacturers, Rockchip preparing to release its newest product. The new RK32xx processor, that's are quad-core processors which based on the ARM Cortex A12 architecture.

This processor can not be compared with other products such as Snapdragon 600, 800 or Tegra 4. But with the quad-core processor, the mobile phone manufacturers and cheap Android tablets have more options in the selection of their components.
This processor has a speed ranging from a 1.8GHz and T624 ARM Mali GPU. Additionally, this 28nm processor chips will also support 4k video decoding, 1080p video encoding, as well as DirectX 11. And the first RK32xx chips are expected to hit the markets in the second quarter of 2014.