Xiaomi Red Rice smartphone picture and video comparison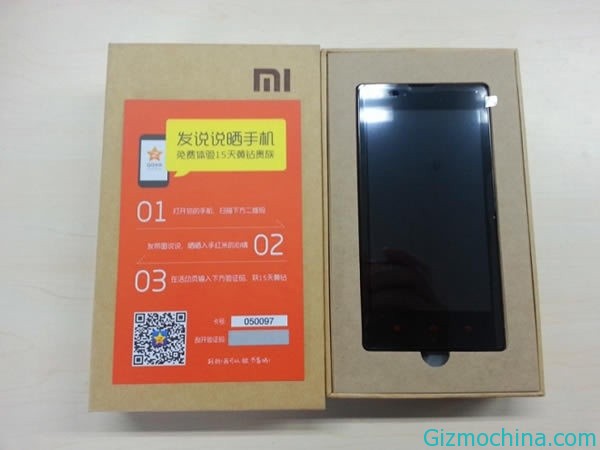 Xiaomi has been launching the new Xiaomi Red Rice Android smartphone, is now we have a picture and video comparison between Xiaomi Red Rice and Xiaomi 2A and Xiaomi 2S Android smartphone.
Although we have seen a lot of evaluation before, but it all comes from the hands on. And there are already mobile phone users received a Xiaomi Red Rice, smartphone and now we have to see from the user on the phone evaluation.
The video showing the comparison between the Xiaomi Red Rice vs Xiaomi 2A and Xiaomi 2S appearance, there is also a coupled picture of Xiaomi Red Rice run AnTuTu benchamark test points, game results and photographing imaging.
The Xiaomi Red Rice phone is sports with a 4.7 inch screen with a resolution of 1280 x 720 and is powered by a 1.5GHz MT6589T quad-core processor. The phone runs on Version 5 of Xiaomi's own highly customizable Android-based MIUI firmware, and features an 8-megapixel rear camera as well as a 1.3-megapixel front-facing camera, and dual SIM function. It also comes with 1GB of RAM and 4GB worth of extendable memory.