OPPO N1 N-Lens will released on September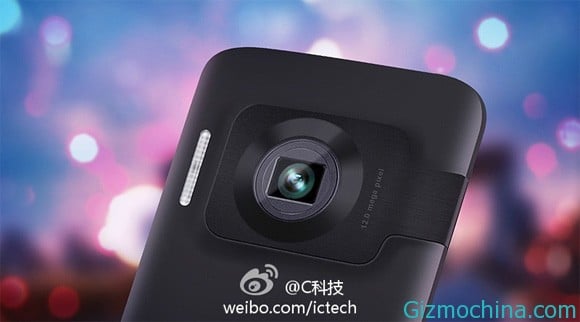 OPPO is ready to released their new device based on high definition camera, after we've got the news about the OPPO N1 N-Lens is now we have a rumor that the new OPPO N1 is ready to released on September.

This September, there is a lot's of smartphone manufacturer is preparing their products such as Meizu MX3, Sony Xperia lineup and Samsung Galaxy Note III and Xiaomi 3 Android smartphone, and now turn to OPPO that ready to release the new flaghsip smartphone through OPPO N1 device.
Following the OPPO prodcts lineup, OPPO hsa been unveiled their smartphone starting to the thinnest smartphone OPPO Finder, and OPPO ULike 2 and the high-end smartphone OPPO Find 5 that has a larger screen and better display. But OPPO N1 N-Lens will has a better camera and predict as a rival for Samsung Camera device.
According to information, OPPO's N-Lens series will has 5,5 inch screen eith 1080p display resolution, this is the one of flagship smartphone with high spec device from OPPO this year.
While for now, most of user is look at the Meizu MX3 are concerned fore the narrow border design, while Xiaomi 3 configuration is more powerful. And Samsung does, the peaks and valleys in the cheers in the end there will be how kind of breakthrough. From the point of view, trends and characteristics of mobile phone manufacturers have already started their own characteristics.
On next September, OPPO is ready to released the new OPPO N1 smartphone that brings a high definition camera, this is very interesting device that will be available next month.

Here is the OPPO N1 brief specs :
Price: Concept Products [Official unpublished]
Main Screen Size: 5 inches
Rear camera pixels: 12 million pixels
Sensor Type: CMOS
Flash: Xenon flash
Exposure Date: 2013
Phone type: 3G mobile phones, smart phones, camera phones, tablet phone
Designs: candy bar
Touch screen: capacitive screen, multi-touch
Keyboard Type: Virtual Keyboard
Input Method: Handwriting
GPS Navigation: Built-in GPS, support A-GPS
Video Player: Support RMVB/RM/AVI/3GP/MP4/MKV other formats
EBook: Support
Bluetooth: Support
Body Color: Black
Other features: NFC capabilities, high-capacity battery
Input Method: Intelligent Pinyin input method, stroke input method, English input method, the letter input method, T9
Call records: has received + missed calls dialed +