ViVo is also preapring the camera-centric smartphone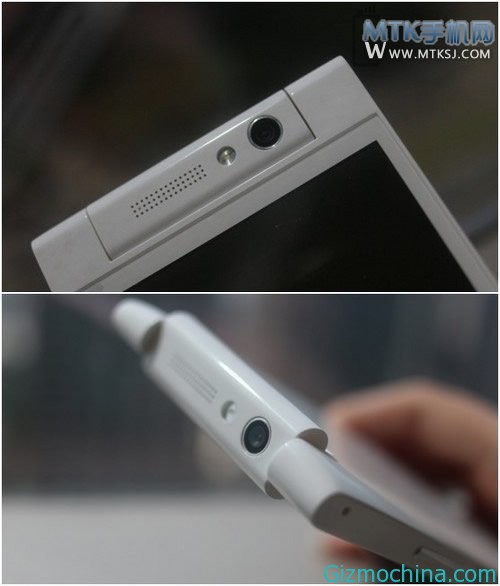 While for now, OPPO will launch a new flagship camera-centric smartphone, attached to the new N-Lens series, packs with 5.9 inches screen size, back touch, 15x zoom lens and other matter which wireless can be attracted people's attention, in addition Vivo smart phone also has a mysterious new machine before exposure, the camera body above the screen can be rotated throughout the region, bold and creative enough, you can find in the ultimate smart phone for the purpose of taking pictures is on the rise.

Published on the eve of the OPPO N1, suddenly we heard the same products will launch by Vivo, that they ready to release the new camera-centric smartphone but the model name is still myterious, there are only notified several new machines to market the ELIFE series, but there is a suspected new machine The real machine photos are exposed. This new product called unconventional appearance, the aircraft through the clever design of the front, rear two cameras into one, since those phone is packs with rotateable camera, and you can swivel the amera for your need. You can use the same camera as front faicng cmaera or rear camera.
Through the new real picture can be seen, the new ELIFE smartphone has unibody design, learned from spy camera inside can be found in the body except the head and other parts of its duties without convergence gap. Handset, camera and fill light can flip concentrated in this area, you can rotate the cmaera to 180 degree.