Newman Newpad F7, Android tablet with phone capability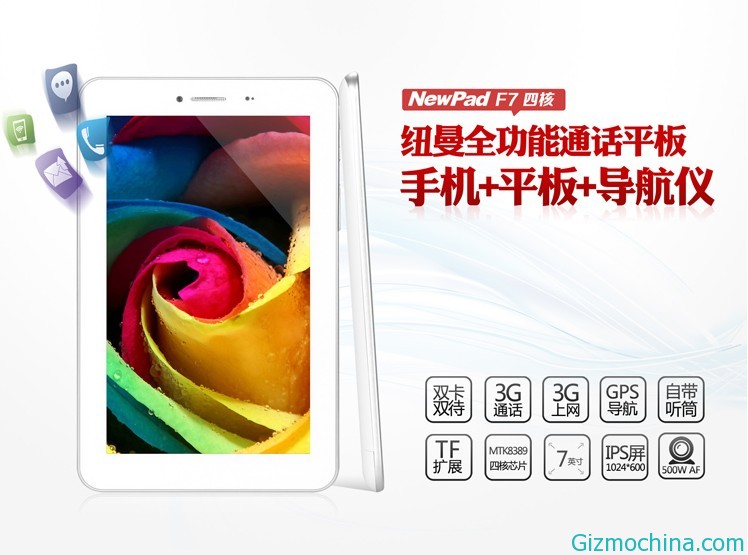 There is a few tablet products which can making a call out there, such as Asus FonePad tablet, but now the new tablet from domestic manufacturer, Newman Newpad F7 is available that has a phone features. This device is Android tablet with phone capability.

Newpad F7 packs with 7 inch screen sie with 1024 x 600 pixel resolution, powered by MediaTek MT8389 quad-core 1.2Ghz processor, sports with 1GB of RAM and 8GB internal storage.
Newpad F7 has a 7-inch IPS display with 1024 x 600 resolution. It is powered by 1.2GHz MediaTek MT 8389 quad-core processor, 1GB of RAM and 8GB of internal memory.
The Newpad F7 has a 5-megapixel rear-facing camera and a 2-megapixel front-facing camera. There is also GPS and Bluetooth feature and powered uo with a 3,200mAh battery capacity. The Newpad F7 is running Android 4.2.2 Jelly Bean operating system.
This tablet will be offers for 799 yuan or around $130 USD in China.