Lenovo K910 powered by Snapdragon 800 processor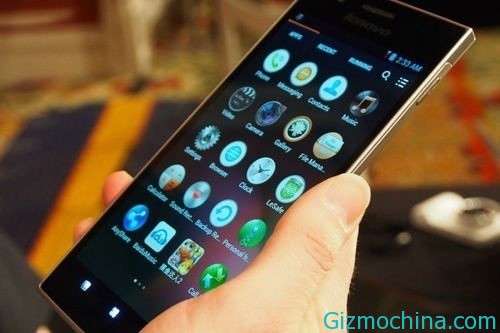 Lenovo K910 is now making their debut with the Snapdragon 800, this phone is now surfaced again with the detailed picture after the break.

The Lenovo K910 smartphone is appear on Ministry of Equipment Certification Center, this phone is also has a slim body with only 8mm body thickness. Powered by Qualcomm Snapdragon 800 processor that running on 2,2GHz clock-speed, this phone is also got the 34,072 point on the benchmark score.
Packs with 5.5 inches large touch screen supports a resolution is reached FHD (1920 × 1080 pixels) full HD level. In addition to carrying Android4.2.2 system and 2GB of RAM, the machine comes with 16GB storage capacity and support for micro-SD memory card expansion.
Lenovo K910 camera configuration is still a big fuss, only equipped with a 5 megapixel front-facing camera, is also expected to add features such as skin effect, there is a 13 megapixel pixel primary camera with LED flash light, and possibly pre-super-camera version 3.5, this version provide a richer camera experience for the user.
Lenovo K910 also supports the GSM / WCDMA (R6 version, support for HSDPA / HSUPA) network and provides a dual card dual standby function, and also uses a Micro-SIM card and the use of a SIM card slot drawer. Lenovo's mobile terminal under both software products division general manager, senior director in an interview, said the disclosure of information, the phone will be powered by 3500-4000 mAh battery capacity.
It is reported that the aircraft will be attached to Lenovo's latest release of VIBE series, a series of extreme performance, formally known as VIBE Z, but it is unclear the specific release date. However, Lenovo K910 has got a network license, and had already how the VIBE X conference debut, it is expected that in the near future the possibility of landing a large domestic market.