Lenovo Yoga Tablet video commercial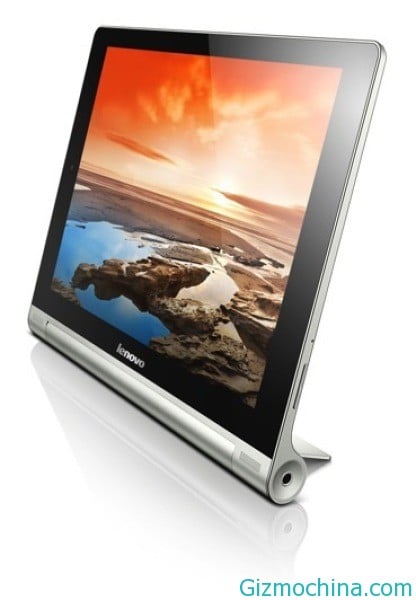 While we ever covered the news about Lenovo to hire Aston Kutcher, is now we have a clue that Aston Kutcher is becoming the model who advertise the new Lenovo Yoga.

This is the great tablet device since running Android operating system and packs with large battery capacity that can operate for 18 hour battery life in single charge. As we mentioned on our article yesterday, there is two version of Lenovo Yoga tablet regarding to the screen size, 10 inches and 8 inches screen size. Although different screen sizes, both Lenovo Yoga tablet has the same specs.
In the video, Ashton Kutcher to show the variety of tablet use. In addition, Lenovo's press release also noted that Kutcher will not be merely a spokesman for the company, Lenovo will also serve as a "product engineers."
Ashton Kutcher will work with Lenovo's worldwide team of engineers to develop Yoga series tablet product line offers design, specification, software and usage scenarios such decisions.
Here is its detailed specifications:
• Display: 8 inches or 10 inches, 1280×800 resolution
• Processor: MTK ARM quad-core 1.2GHz
• Memory : 1GB RAM
• Storage: 16GB
• Camera : Front 1.6 megapixels, rear 5 megapixels
• Life time: 8-inch model is 21 hours and 10-inch models to 18 hours
• Sell Price: 8-inch model for $ 249 and 10-inch model for $ 299
Both tablets is now been listed for sale, in addition to an optional keyboard Cover for 10.1 inches is priced at $ 69.99 USD