Xiaomi Redmi 1S is upgrade, but the price is not change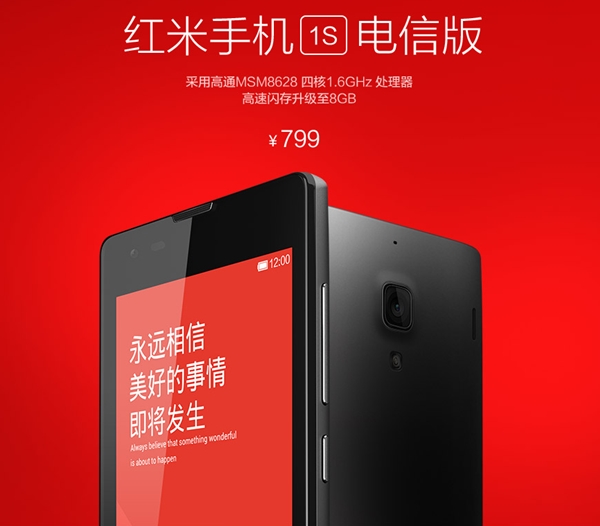 Xiaomi has already release the Redmi 1S on last February, and now we have the upgrade version of Redmi 1S smartphone, but the price is still offers with 799 yuan price tag or around $130 USD per unit.

Xiaomi Redmi 1S replace the MediTek MT6589T chipset with a Qualcomm Snapdragon 400 quad-core 1.6GHz processor. The internal storage is also upgrade to 8GB capacity, and you can slip the 64GB of microSD card slot, while before upgrade the phone is only packs with 4Gb internal storage and support for 32GB of external storage. The camera is also upgrade from 13 megaoixel to 16 megapixel, and Android version is updated to 4.3 jelly Bean with MIUI V5.
The screen is still using 4.7 inch screen size with 720p, sports with 1GB of RAM and powered by 2000 mAh battery capacity. The new upgrade version is also affect to Benchmark test, the phone is reach 21,467 score point, while the older version is only got 16,000 score point on benchmark test.
According to MIIT website, the Xiaomi Redmi 1S has two model based on network provider, the Xiaomi Redmi 1S with codename "2013029" is targeting for China Unicom while the codename of 2013028 is targeting for Telecom network. Both phones is support for dual sim and dual standby.