Carpad smartwatch, offers with 399 yuan price tag ($65 USD)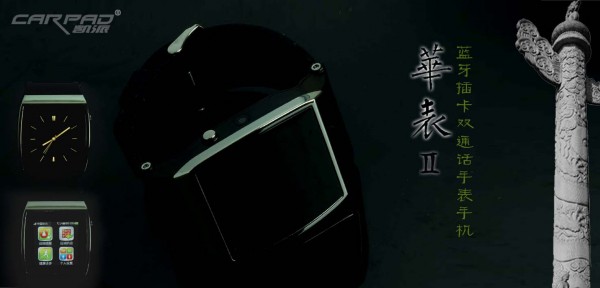 Smartwatch or wearable device is becoming more popular, since Consumer Electronic Show 2014 and Mobile World Congress 2014 events, many electronics manufacturer is showing their smart wearable devices.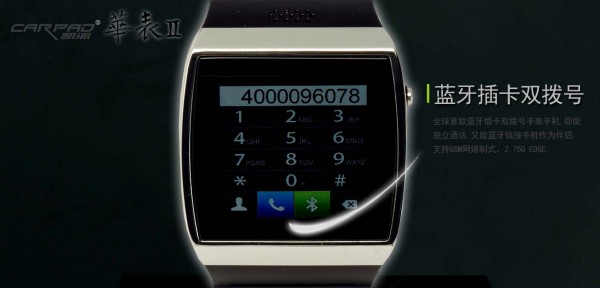 And now, the one of Chinese smartphone manufacturer, Carpad is also offers their new smartwatch that called as Chinese Table, this smartwatch is capable to making phone call since has simCard slot.
The smartwatch is sports with MediaTek MT6577 chipset, yess the processor is to mature for most smartphone but this using in smartwatch to reduce battery consumtion, this smartwatch has 1.54 inch screen size but support for touchscreen and the user can dial a phones through those screen and connect using bluetooth.
The Cardpad smartwatch is powered by 500 mAh battery capacity and running Android 4.0 Ice Cream Sandwich operating system, 4GB of internal storage. The smartwatch has regular Android features such as Bluetooh, WiFi, GPS and FM Radio transmitter