[Image] April 23 Headline Grabbing – Meizu MX3 Marked Down Across the Board, 16GB to be CNY$1,799 (USD $288)
April 23 is destined to be a day of various significance, as many manufacturers including OnePlus, Xiaomi, Nubia and Meizu have chosen today to release headline-grabbing news. Yesterday, Meizu has announced on their official Weibo that they will have some good news to be released on 10am today. Outsiders have speculated that it may be MX3's Ubuntu System Beta, the 4G version of the MX3 or the Android 4.4's version of the Flyme 4.0. And now, the answer is officially revealed – a standardized price markdown of the popular flagship system MX3. The 16GB retail price has been adjusted to CNY$1,799 (USD $288).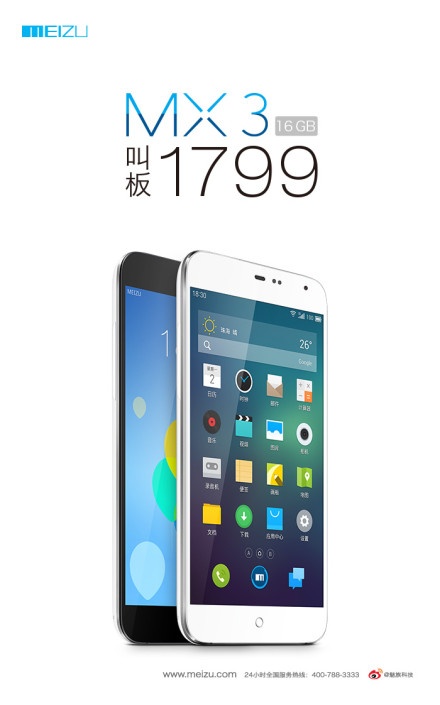 Following today, the price will take effect across Meizu's 600 official stores across the country, the website's online stall, Meizu's official flagship store at Tmall, Jingdong Mall and major social mobile phone marketplaces simultaneously. Consumers can easily purchase from these various channels.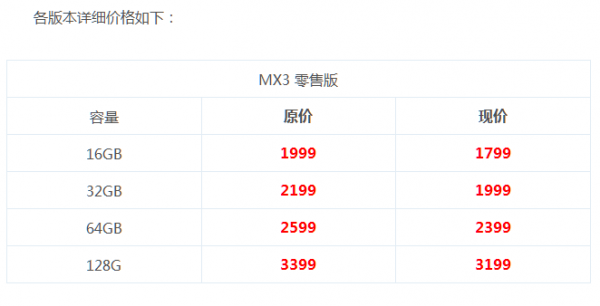 After the standardized markdown of the MX3, it becomes more affordable for consumers, letting them completely enjoy Meizu's high quality smartphones and the ultimate experience it provides. For more information, you can go to Meizu's official online store at store.meizu.com, call Meizu's national 24-hour service line 400-788-3333, or make enquiries at your local mobile phone store.
Today Xiaomi has already made an announcement that they will release an unexpected yet logical hardware. According to news leaks, this may be similar to Apple's touchpad, but other sources say it may be a wireless Bluetooth keyboard. And Nubia's official Weibo has stated, "April 23, what must come, will come", most likely referring to the 5.5-inch Nubia X6. The news says the model, as a whole, is the same basic X6 configuration. If this is true, then the device will also have two configurations – the Quadcomm Snapdragon 800 with 2GB RAM, or the Snapdragon 801 with 3GB RAM. The main camera is a 13 megapixel dual camera, running on the newest Nubia UI 2.0, and supports td/FDD LTE dual-4G.