Microsoft Windows 10 is exposure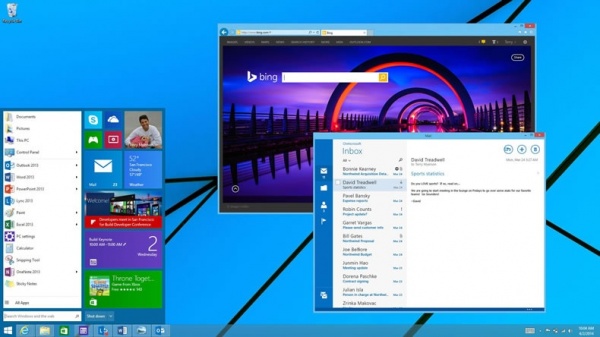 While we are know about the Windows 8.1 Update 1 has been released for a several weeks, is now there is a leaked information about the Windows 9 and Windows 10 features.

According to Russian whistleblower, Wzor has been unveiled the WIndows 9 and Windows 10 features, and Windows 10 is saying as the "complete cloud-based operating system."
Windows 8.1 (update 2) or also known as Windows 8.2
According to Wzor, the upcoming Windows 8.1 update 2 will be released in mid-September this year, this Windows 8.1 update 2 is also called as Windows 8.2, and Windows 8.2 will also bring back the Start button.
Windows 9
In Windows 9 parts of the application system will be upgraded to the next generation of Modern interface, but it is unclear what will evolve into concrete. In addition, for non-touch screen devices and server versions Windows 9 system still retains the Start button, related to settings, but the touch versions of Windows, the start button will has a change, but we don't have any detail about what and how the "change" is. And according to information, the Windows 9 will be free but we don't know about the terms of "free" in this category.
Windows 10
According to rumor, the Windows 10 is also called as "Windows Cloud" since the all Windows 10 function wil mbe achieved through the network connection. When you are using offline mode, this operating system will be like Windows Starter edition with only has veru basic features, it's seems look like Google Chrome OS.
So what do you think?