Oppo Find 5 Mini: mainstream specs, high-end design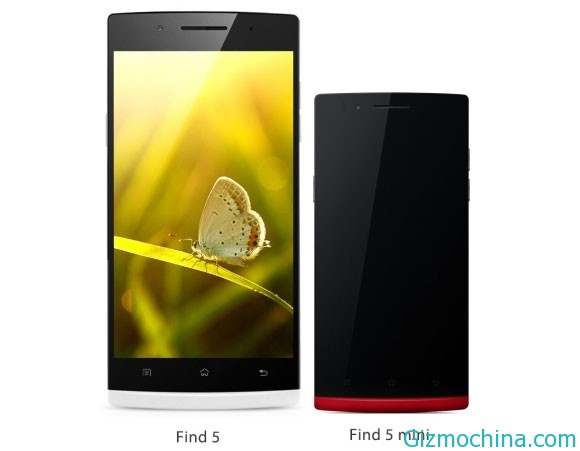 Oppo are making quite a name for themselves, they have very competitive products in all ends of the market from budget to top-end and are establishing themselves as quite a powerhouse. This Oppo Find 5 mini is a mid-spec phone for the mainstream sector and it contains many of the build and design qualities that make Oppo devices so appealing, compensating for the lower specifications of hardware. We spent the day with the Oppo Find 5 Mini and this is how it went.
The phone looks very impressive, the packaging is plain but the phone itself is striking: small and light without feeling flimsy. The buttons are well-designed and the phone is easy to grip. The 4.7 inch screen means the phone fits comfortably in hand. The qHD display is not perfect but coupled with the IPS it is a pretty good effort, and the display is good overall, with no visible pixellation and striking colours.
The hardware is a bit of a disappointment, most notably the MediaTek MT6582 quad-core chipset and 1GB of RAM means the phone lacks power compared to other smartphones of its market. That said, it is able to run the Colour OS, with the only noticeable drop in speed occuring when switching between power-heavy apps and games.
The camera possesses some nice features, the rear is 8MP and has auto-focus, HDR and Panorama shooting modes. The photograph below was taken with the Find 5 Mini and it is of perfectly acceptable quality for the price.
The Find 5 Mini is on the market at a reasonable Rs 19,990 competing with the likes of the Sony Experia M2 Dual, it remains to be seen which of these is the best bet for your money, we haven't seen enough of the Find 5 Mini yet to be sure.