Xiaomi Mi4 will launch in 22nd July 2014, all the leaks and more…
 July 22nd product launch event of Xiaomi is around the corner, which is to be put forward for about a month, compared with last year's. With competition so fierce, will Xiaomi find a way out? Before product launch event, let me sum up  all the leaks of Xiaomi Mi4 so far.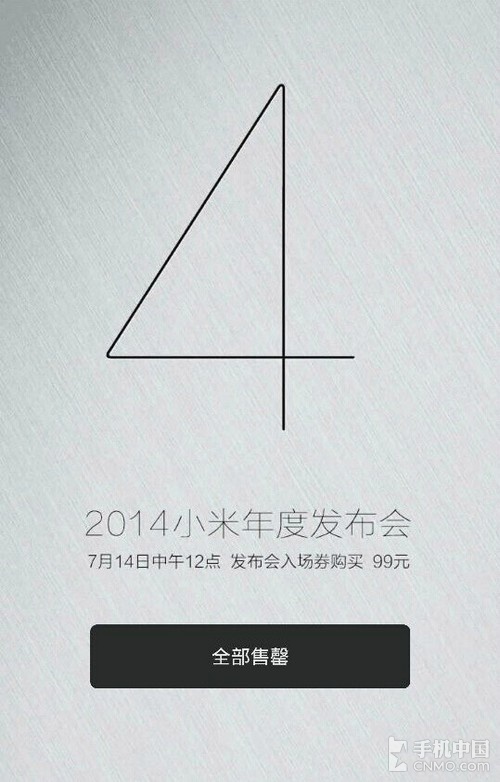 Xiaomi Smart Bracelet
July 4th, Xiaomi smart bracelet's Weibo account showed up on wechat public platform, which had been recognized with authentication information as "this account is supported by Xiaomi Technology Limited Liability Company". Meanwhile, you can find the account "Xiaomi smart bracelet" on Weibo also, which remains not certified.

 Photos of Xiaomi bracelet on Lei Jun's Weibo
Today, Xiaomi's CEO Lei Jun posted a photo of Xiaomi bracelet on his Weibo. Heclaimed the price tag would be 99 Yuan($16) each.
Redmi 4G and Redmi NOTE 4G
The day before yesterday, two new models of Hongmi Note 4G 2014501 and 2014022 acquired network access permits in China;  These two cell phone models just appeared on MIIT's website today. From the pictures, it may be two derivatives of Hongmi and Hongmi NOTE.
 Both the devices support China Mobile4G network (TD-LTE) and will come into public on July 22nd.
MIUI V6
According to exposed MIUI V6 OS, the new MIUI will change its color of theme when running different apps. With time display on left side, some changes will be taken on in the whole design. MIMU V5's inability in optimization when running on large screens caused public complaint of MI3. It is believed that MIUI V6 will do some optimization accordingly.
Xiaomi MI4
1 The  Metal Mi-4: Type 304 Austenitic Stainless Steel
When Xiaomi's CEO Lei Jun claimed that MI4 would use a kind of special metal on the body, but he did not know that would became a hotly debated topic on Weibo, that people are guessing what kind of metal that is.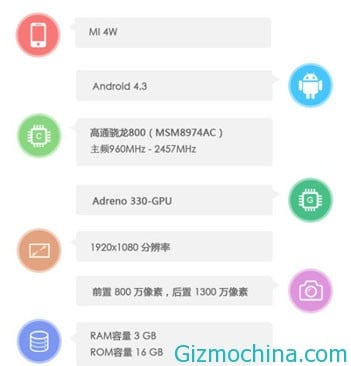 To everyone's surprise, the kind of metal turns out be the metal used in pots and pans in our daily life, which gained lots of compliant. Yet later on, Wanqiang Li(Xiaomi's co-founder and CEO) explained in his Weibo that Type 304 Austenitic Stainless Steel would not be used on the back cover of Xiaomi Mi4.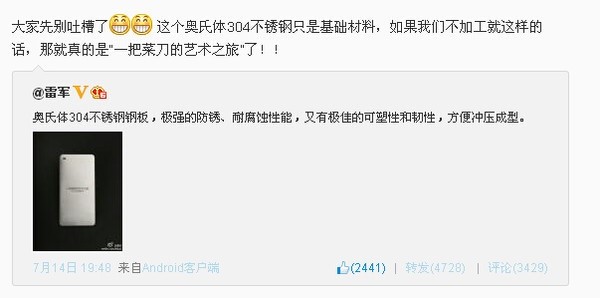 2 Mi4's First Look
There's a few leaks about MI4's appearance. It seems Xiaomi did a good secrecy job. As far as I'm concerned, this time, Xiaomi will take on a brand-new look.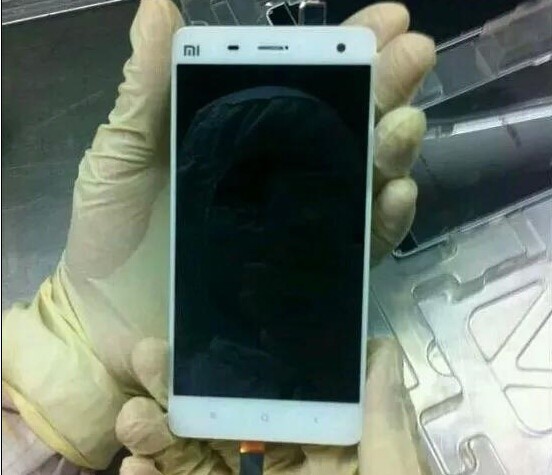 From the very beginning (no design is the best design) to MI3, Xiaomi changed a lot on the appearances. Nowadays, cell phones tend to have similar outlooks which in turn asks Xiaomi to do more on the its appearance design.
3 Xiaomi Mi4's Specs 
MI4's specs remain mystery. Deferred from the slogan "Born for You, Burn for MI", MI4 will be powered with Snapdragon 805 processor, 5-inch 1080p screen, 3GB RAM+32GB ROM. The  500 mega pixels front camera and 1300 mega pixels back camera. As for the price tag, it will certainly be 1999 Yuan($341).