OPPO following Xiaomi's footsteps – Start Find 7 sales in India on Flipkart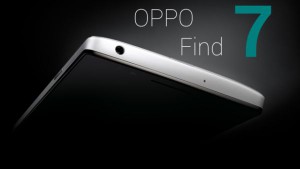 Chinese mobile phone manufacturer, OPPO, first made its presence felt in the Indian market in early 2014. It roped in bollywood stars Hrithik Roshan and Sonam Kapoor to make a stronger connection with the Indian public. It currently has nearly 10 handsets available in the Indian market, namely, OPPO N1, OPPO R1, OPPO Find 5 Mini, OPPO Neo, OPPO Yoyo and OPPO Joy.
It has now decided to sell its latest offering, OPPO Find 7, on the e-commerce site Flipkart. The company confirmed that its entire range would be available exclusively on Flipkart from 26th August. This move was taken to increase its digital presence as an increasing number of consumers are now taking to online shopping. This was confirmed by OPPO Mobiles India Chief Executive Tom Lu who even said that Flipkart was the ideal partner as it has a large and loyal customer base making it easier to reach out to a larger number of buyers. This move will surely improve the pan-India presence of the brand as the company plans to increase the number of service centres across the country in the next year. Mr. Tom Lu even said that their products would give the Indian consumers a chance to best in innovation, as has been experienced by customers all over the world.
OPPO Find 7 is the first 4G device launched by the company and has a Quad HD display. The phone is backed with a great camera and a fast charging technology called VOOC.