Xiaomi sells 100,000 Mi4 3G smartphones in China
Xiaomi is going through its golden period. The Chinese giant has made new move by sudden release of Xiaomi Mi 4 3G handsets in the Chinese market. The release was done as a surprise and this unexpected blow has been proved as a boon to Xiaomi.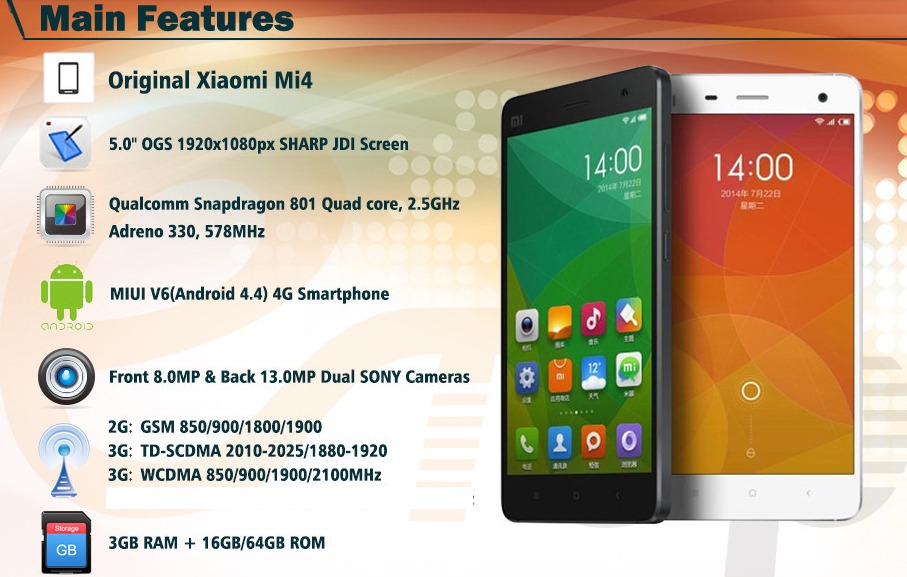 Sources reported that a few days back Xiaomi launched 100,000 Mi4 3G handset, 100,000 Redmi 1S 4G and 20,000 Redmi Note 4G for sale in an unexpected market of China. There was no prior news of such release. Everything was kept under the veil. The company always believe in launching only a limited number of handsets at one time and all the handsets sales off at once because of the high demand and limited supply. This so called 'clever marketing strategy' of Xiaomi has always worked in the favour of the company. Each set of the Xiaomi Mi 4 got sold off in this sudden sale. Apart from the clever marketing strategy of Xiaomi, the premium features of Mi 4 smartphone and reasonable price tag have helped in making this sudden sale a smashing hit. Xiaomi Mi 4 exhibits all the features which makes it's a strong competitor of the well known products like HTC One and Samsung Galaxy S5.
Earlier, Xiaomi had created a great history in India by its Flash Sale joint venture with Flipkart. These flash sales have helped Xiaomi to earn the trust of Indian customers. These flash sales have been proved as back to back hit sales. This Chinese brand has now been considered as a threat to the global smartphone leaders. The company always bring new smartphones with some flavour of innovation but with the user friendly price tags. These innovative marketing strategies of Xiaomi are definitely going to take the company to new heights.