ZOPO to release an octa-core 64-bit smartphone
When Apple added a 64-bit chip to the iPhone 5, it was a start of a new battle as more companies started announcing their own plans to release 64-bit phones. A few days ago, industry insiders revealed that ZOPO will soon release an octa-core 64-bit smartphone.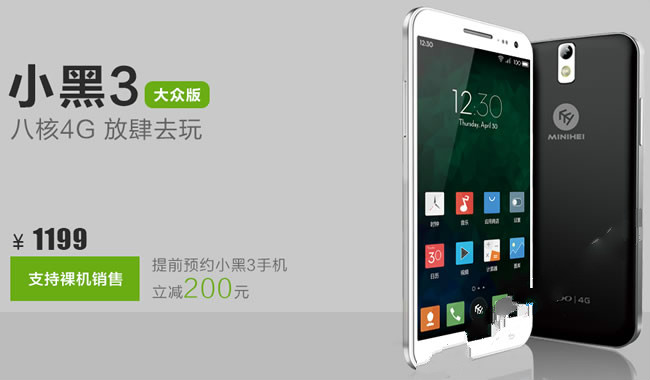 ZOPO's latest phone, the Mini Hei 3
Except for the A3, many of the phones that ZOPO has released in the last several years such as the Mini Hei 2X used processors from MTK. ZOPO's first 4G smartphone, the Mini Hei 3 also uses an LTE chipset from MTK. Therefore, it should not be surprising ZOPO and MTK continue their partnership with the former's first 64-bit phone. Both the MT6795 and the MT6752 are 64-bit processors so ZOPO's new phone may use one of these. They are also octa-core chipsets. Since this is going to be a flagship phone, it is more likely that ZOPO will use the MT6795. This phone will also be ZOPO's first device to have a fingerprint scanner.