Philips Aurora I966 review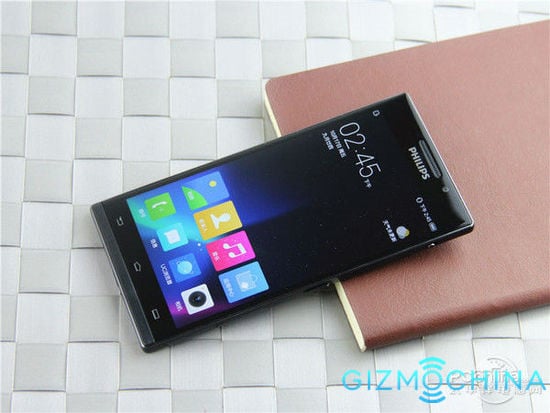 Recently, Philips released a new cellphone that uses the just-released YunOS 3.0. It is called the Philips Aurora I966, and it looks like this smartphone comes some of the best hardware around such as the Qualcomm Snapdragon 801 quad-core processor (8974AC, quad core, 2.5GHz), a 5.5-in 2K UltraHD screen, and a 20.7mp camera. It also has 3GB LPDDR3 and 32GB ROM. It is a shame that it does not support expanded memory cards. Many netizens have also focused on the phone's design. Below is our review of this new phone.
Parameters 
Philips Aurora I966 parameters
CPU
Qualcomm Snapdragon 801 8974AC, quad-core, 2.5GHz
RAM
3GB LPDDR3
ROM
32GB
Display
5.5-inch, 2560 x 1440
Camera
8mp wide-angle/20.7mp, dual-LED
OS
YunOS 3.0
Battery
3000mAh (undetachable)
Internet
TDD-LTE, FDD-LTE, TD-SCDMA,GSM, WCMA, 5 modes and 13 frequencies
Unboxing
Front and appearance
        The Philips Aurora I966 sports a very good-looking appearance due to the big changes Philips did, such as the round design.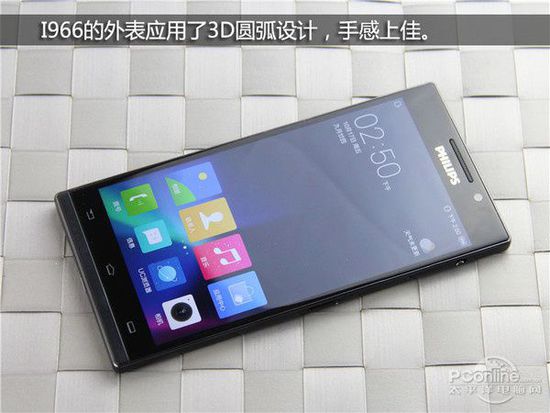 This phone is the first smartphone to sport a curved 3D glass screen.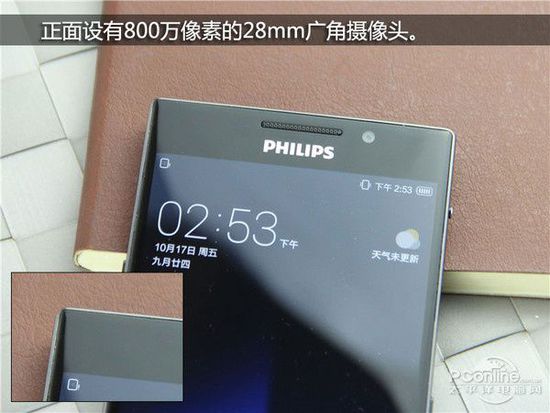 Above the screen is the phone's 8mp front-facing camera with a 28mm wide-angle lens, so you can have more people join you in your selfie.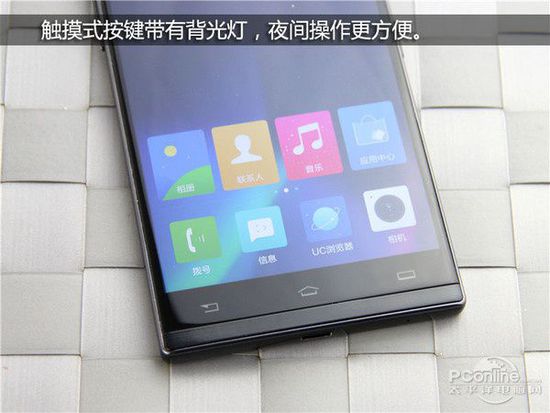 At the bottom of the front side are the return, Home, and menu buttons. There is also a background light so that you can use your phone at night. The screen is not too touch-sensitive which is good.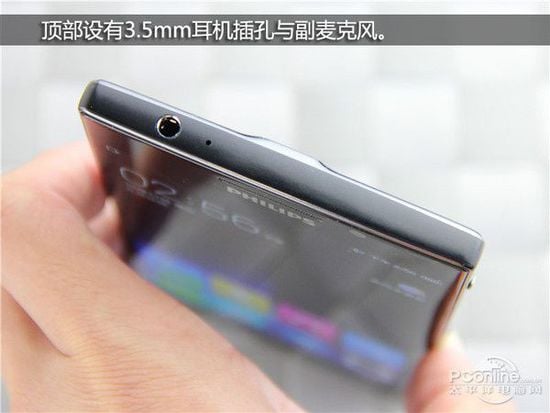 On the top are the 3.5mm earphone jack and secondary noise-cancelling microphone.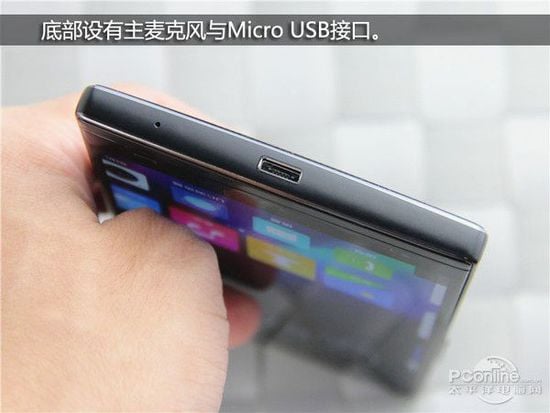 On the base are the primary microphone and Micro USB port which are neatly placed.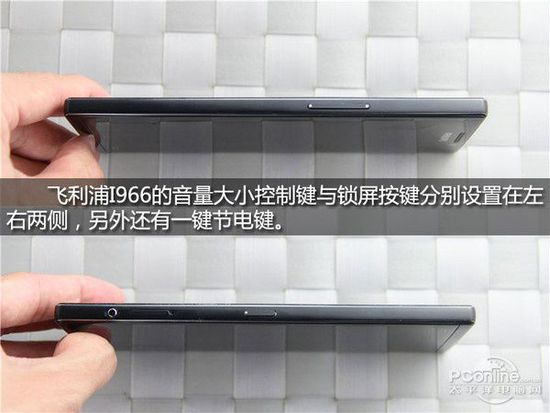 The Philips Aurora I966's frame and body are black. It has a thickness of 8.2mm and it does not disappoint. The volume and lock screen buttons are placed on both sides.
Back cover
The surface of the back is flows well with the front. It feels very slippery and sleek.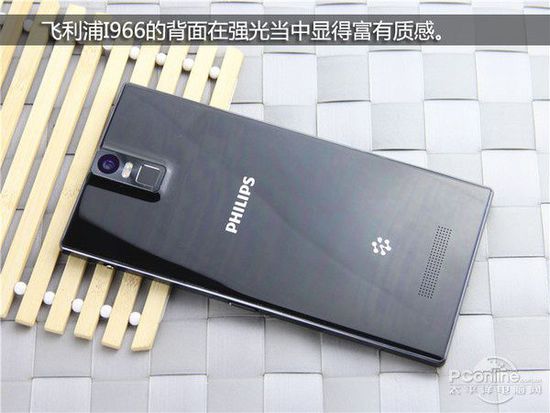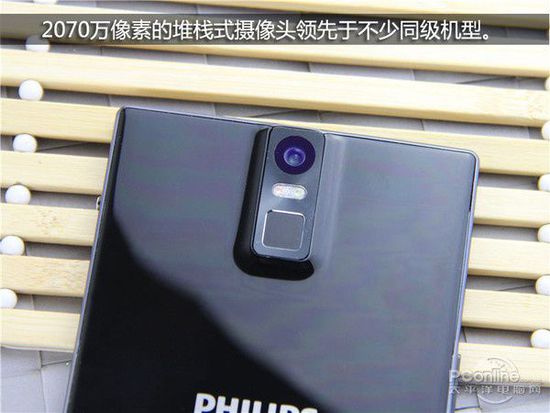 It also sports a 20.7mp Sony Exmor RS camera with F1.8 lens. It also comes with dual-LED light.
The cellphone's battery is built-in and the rear cover cannot be taken off. As a result, the Micro SIM card tray is lookated at the side. This phone has support for TD-LTE Band38/39/40, FDD LTE Band7/3, TD-SCDMA Band34/39,WCDMA Band1/2/5, and GSM Band2/3/8.
Display screen 
       As stated earlier, the Philips Aurora I966 has a 2K screen (2560 x 1440). Its resolution 1.64 times that of the iPhone 6. It is also covered by Gorilla Glass 3. It also has a high scratch-resistance and is very durable.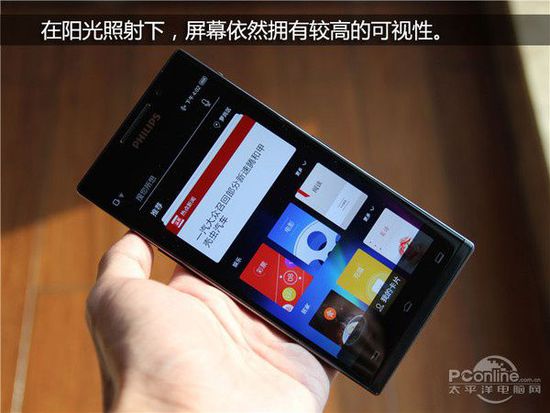 This phone also enjoys a very high brightness (over 500cd/m2). Theoretically, this is 30% higher than that of a regular FHD screen. Even when you use it outside during a bright sunny day, the quality will still be good. Here are some samples.
With a size of 5.5 in and a resolution of 2560 x 1440, we can estimate that this phone has a pixel density of 534ppi, which already surpasses the standard for a Retina display screen.
YunOS 3.0
Here are some pictures of the user interface of the YunOS 3.0 which was launched along with the Philips Aurora I966 which uses this OS.
From the pictures, you can see that the rectangular icons have a similar style. Everything is organized neatly. The colors are also pleasing to the eye.
It also has a voice assistant like Siri. Even when you are offline, you can still use it to make calls or send a text.
The YunOS 3.0 also allows users to do type in different ways such as typing by voice.
This phone is also NFC-supported.
Camera interface and sample photos
        The Philips Aurora I966 has an 8mp front-facing camera with a 28mm wide-angle lens which is good for taking group selfies. Its main camera is also a 20.7mp Sony Exmor RS camera (IMX220). It also comes with dual-LED lights.
There are many things you can do with this phone's camera. Features include taking videos, panorama shots, etc.
Hardware and performance 
The Philips Aurora I966 has some of the most advanced hardware right now. It has the Qualcomm Snapdragon 801 80974AC quad-core processor (2.5GHz) and Adreno 330 GPU. Its RAM is 3GB (LPDDR3) while its ROM is 32GB. It does not support expanded memory cards, however.
One way of grading its performance is by looking at its benchmark scores:
Dalushi: 42408
 Antutu: 38979
Linpack: 417.081;699.862
 Quadrant Advanced(10802)
Vellamo: 1763;1191
Multitouch tester: 10
Nenamark 1: 59.5fps
Nenamark 2.4: 59.4fps
Battery life 
Like its predecessors, one of the biggest features of the Philips Aurora I966 is its battery endurance.
With the use of L&CABC stand-by technology, theoretically, the power used by the background light can be reduced by 60%. This goes well with Philips' main standby technology (Smart Power Technology). It can also lower power consumption for gaming and net surfing. This phone also has support for the new QuickCharge 2.0 technology which can fully charge your phone faster.
Even when you close "power conservation mode", you can still use WIFI and the screen at maximum brightness without any problems. It's even better of course, when you turn it on. You can end up using the phone for about a day and a half.
Conclusion 
The Philips I966 is a big improvement from its predecessors when it comes to design and hardware. Its use of the YunOS 3.0 has personalized this phone even further, enough to match its rivals.