Meizu MX4 $105 Coupons giveaway, buy Meizu MX4 for $344 email me for coupon code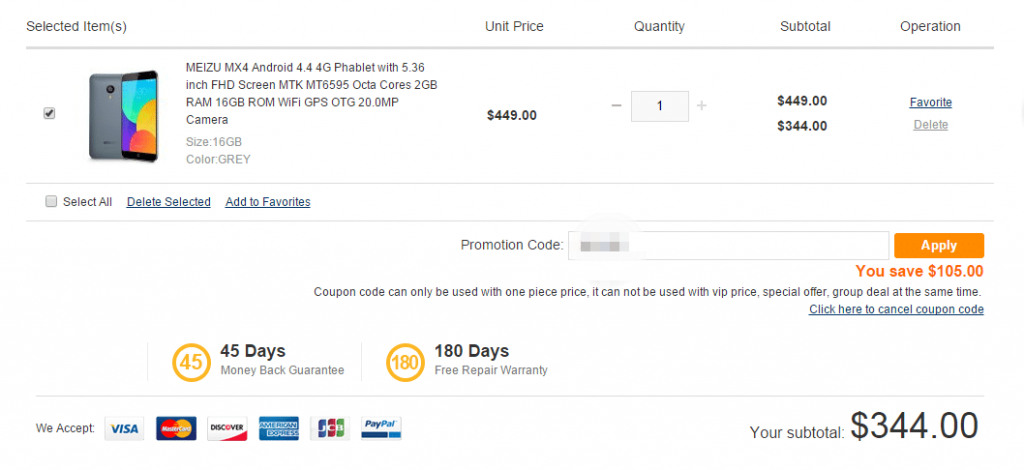 What's up guys, good news here. Meizu's official dustributor just send me a lot of $105 Coupons, I can't tell their domain here cause Meizu does not allow their international distributors to price Meizu MX4 under $449. But I can email it to you about where to buy Meizu MX4 for $344.  Time is limited, I promise you you can't get any phones better than Meizu MX4 at $344.  Just Join the activity below, leave your email in the comment below, I will send the coupon code to your email one by one in a few days. Be sure to use every coupon in 24 hours. You can email me, if you didn't get the coupon.
Please email me([email protected]) for coupon code.