Malata to release MX4 lookalike Malata S520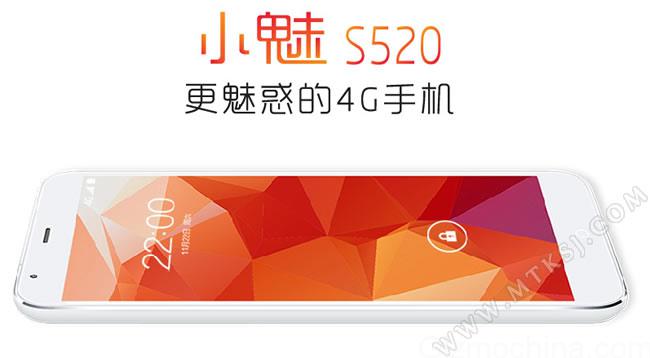 Back in September, Meizu released the popular Meizu MX4. This phone, which uses the MT6595 octa-core processor, a 5.36-inch FHD display screen, and has 2GB became an instant best-seller. In addition, there are the numerous versions that have been released since then such as the Meizu MX4 Pro. There is also the version of the MX4 that uses the YunOS 3.0. It should be no surprise that it has become one of the big hits of the year considering its design and specifications, and it seems that other companies have noticed too. Malata will soon release its newest phone, the Malata S520 which looks very similar to the popular Meizu MX4.
The Malata S520 definitely has a similar design to the Meizu MX4. Because it sports a 5-inch 720p display screen, it is a bit smaller than the MX4. Its dimensions are 146 x 71.3 x 7.5mm. Unlike the Meizu MX4 which has a unibody chassis, the rear cover of the Malata S520 is removable. Below the screen, it also has a small round Home button like the MX4. The rear-facing camera is also round but protrudes a bit. The Malata S520 also comes with dual LED flash. This phone is available in white and black.
However, the design is where the similarities end. The specifications of the Malata S520 are very different from the Meizu MX4. It is the company's first 64-bit cell phone. Its CPU processor is the 1.5Ghz MT6732 quad-core chip.It has 1GB RAM and 8GB ROM. It also sports a 5mp front-facing camera and a 13mp rear-facing camera. It is powered by a 2100mAh battery. Regarding connectivity, it supports 4G, 3G, and GSM networks as well as dual SIM cards. Its operating system is the Android 4.4.
Malata announced that they will first release the Malata S520 in China this year.
[socialpoll id="2237917″]